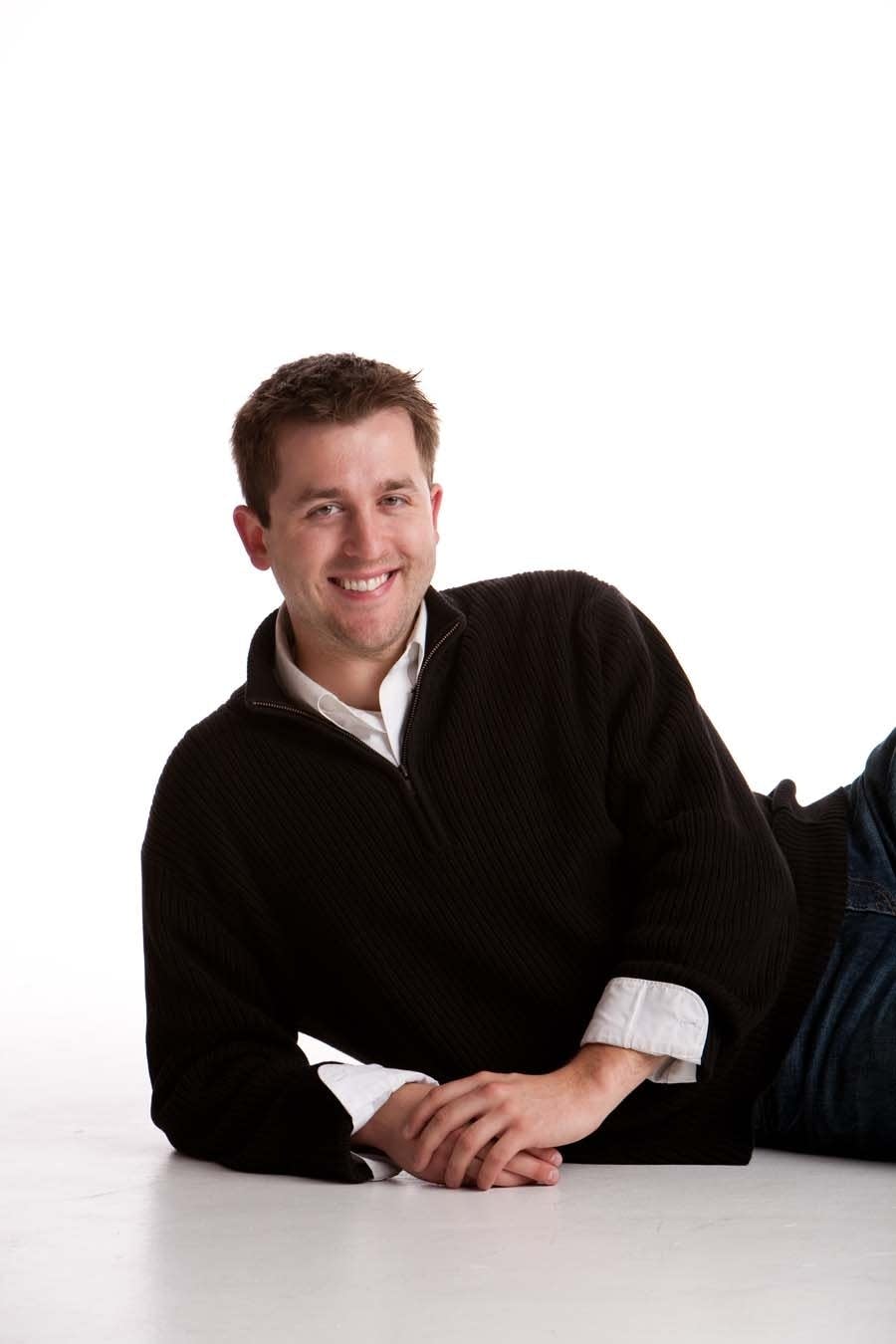 When I asked local piano superstar Andrew Staupe if he might share his "desert island disc" playlist with me, he said he was thrilled to do it - but would I let him make a list that goes to 11?
But, of course!
Exceeding expectations and going beyond the already high standard is basically how Andrew Staupe lives each day. A Saint Paul native, Andrew studied with Lydia Artymiw at the University of Minnesota and the last time he was on Classical MPR, Andrew was playing with the Minnesota Orchestra.
Andrew Staupe (pronounced STOW-pee) has now been chosen by a select jury to be one of five finalists in a competition Ms. Artymiw won several years back. It's called the American Pianists Association Competition and it's not like any other competition in the world. For one thing, the performers compete over a 13 month period and play concerti, solo recitals and chamber music. The idea is to really get to know the full range of a musician over time and to choose someone based on larger criteria than simply if they played perfectly on one specific day.
And the prize - it's big-time - $50,000 plus career assistance, professional fees and performing opportunities.
Andrew is busily preparing now, but also working on a doctorate at Rice University in Houston and enjoying great success playing on some of the best stages in the world, including at Carnegie Hall where the New York Concert Review raved "Staupe gave a brilliant performance, handling the virtuosic demands with apparent ease... I was stunned- this was one of the most incredible performances of this masterpiece I had ever heard (Villa-Lobos' Rudepoema), live or recorded... A once in a lifetime performance!"
Andrew deservedly could be a little big-headed, but he is the nicest guy you'd like to hang with. He plays ultimate Frisbee and soccer and has a background in dance and theatre. He is humbled by his talent and success and told me in the elevator that even with management, he has to hit the pavement hard to line up work.
One summer, he hand-wrote 100 letters to symphonies to market himself. It paid off when he received a call to be a last-minute sub and play one of the hardest concerti ever written. Rachmaninov's Third. It pays to be persistent AND have the rep right there under your fingers!
Andrew Staupe played a few pieces for us in the Maud Moon Weyerhaeuser Studio by Debussy, Mendelessohn and by a buddy of his from Rice, Christopher Walczak.
Andrew also shared his top-eleven discs which did not include one piano piece. When I asked him about that he told me, "I discovered that I love to play piano music, and not just listen to it. I guess there is some kinesthetic connection that makes the piano literature special for me, but I like to listen to music that I can't 'contact' if that makes any sense."
---
Andrew Staupe's playlist:
1) Perotin, Viderunt Omnes - Hilliard Ensemble 2) Bach: Mass in b minor: Gloria 3) Palestrina: Missa Papae Marcelli: Kyrie - Tallis Scholars 4) Mozart: Symphony 'Jupiter': Finale - George Szell/Cleveland Orchestra 5) Holst: The Planets: Mars 6) Shostakovich: Symphony No. 7 - Chicago Symphony 7) Schubert: Cello Quintet: second movement - Emerson Quartet 8) Beethoven: Symphony No. 5 9) Mozart: Requiem: Dies Irae 10) Stravinsky: Rite of Spring - Boulez/Cleveland 11) "Old Roman Chant" - Marcel Peres/Ensemble Organum