When cellist Mina Fisher retired from the Minnesota Orchestra in 2010, she had clear ideas about how to fill the extra leisure time that had abruptly became available.
"When I left the orchestra I started three things," she remembers. "My truffle-making business, managing the Bakken Trio, and teaching cello."
Never in her wildest dreams, though, did she anticipate becoming a playwright. Yet that's precisely what happened two years ago, when her musical drama, Nadia, opened to enthusiastic audiences in Minneapolis.
This week it plays again at venues in Pequot Lakes, Grand Rapids and Duluth, in a mini-tour made possible by a grant from the Minnesota State Arts Board.
Nadia tells the story of Nadia Boulanger, a French composer and performer viewed by many as the greatest music teacher of the 20th century — a muse and mentor to many composers, including American luminaries such as Aaron Copland, Philip Glass and Elliott Carter.
Fisher's fascination with Boulanger was ignited when a friend recommended Léonie Rosenstiel's biography of Boulanger, and it became a constant companion on her nightstand.
"I also started looking online, and there were a lot of interviews with her students," she says. "And so my idea became to have a program where these interviews were interspersed with Nadia's music."
Fisher started assembling a script in May 2015 and quickly found the project growing more ambitious.
"I started writing my own vignettes about parts of Nadia's life and putting them together," she recalls. "I had absolutely no previous experience as a playwright; I just learned on the job."
The end result was a one-act drama performed without intermission, featuring live music by composers who influenced Boulanger, as well as those she taught at her salon in Paris.
One of her students there was Stanisław Skrowaczewski, the Polish conductor and composer who eventually became music director of the Minnesota Orchestra, when Fisher was a player.
"I interviewed Stan not long before he died, and he recalled arriving in Paris from Poland, and showing her one of his manuscripts. He never forgot that moment. Her advocacy changed his life."
Why did so many aspiring composers flock to Boulanger for advice and instruction? What made her so formidably effective as a music teacher?
These questions are examined forensically in Fisher's script, and she has clear ideas about the answers.
"Nadia wrote music, but she knew she was not a genius as a composer herself," Fisher says. "Her true talent was to recognize genius in others and to foster it."
Boulanger did that, Fisher argues, by bringing a unique combination of stringency and freedom of expression to her teaching process.
"On technique, she was very didactic. But she also gave you the permission to do anything you wanted to do as a student. She would find your best moments and say there you are, that's what you should be doing."
So while recognizing that Astor Piazzolla was best at writing tangos, Boulanger also successfully nurtured the fledgling talent of Glass, a pioneer of minimalism in music.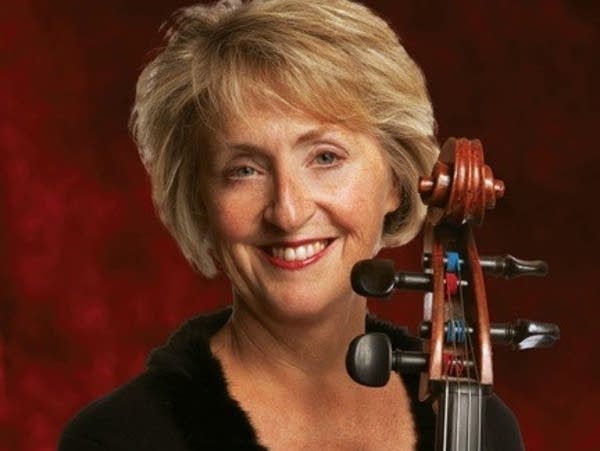 Fisher also points to the extraordinary strength of character Boulanger needed to forge a successful career as a musician in an era when men dominated the profession.
"She had graduated with honors from the Paris Conservatoire, and yet they wouldn't let her teach there," Fisher says.
"She applied five different times, and they always passed her over. The last time they said you may teach, but not under your own name — and she was only paid half of what the male teachers got."
Nadia places major demands on the cast because whoever plays Boulanger, who is center-stage for most of the drama's 80 minutes, must be a good singer.
Twin Cities artist Christina Baldwin played Boulanger with a wistful elegance at the original 2017 performances. The part is taken in this week's revival by mezzo-soprano Adriana Zabala.
Fisher is delighted by the mix of skills Zabala brings to the production table.
"She's very vibrant, convincing and energetic, and has a great voice," Fisher says.
"Plus she loves teaching, she's married to a Frenchman, and her sister-in-law is a professor of violin at one of the conservatoires in Paris. Everything in her life pointed to this role; it was total serendipity."
Joining Zabala onstage will be Bakken Trio violinist Stephanie Arado and pianist Michael Kim, with Fisher on cello.
Pieces by Copland, Faure, Piazzolla, Bach and Boulanger's gifted younger sister, Lili, will feature, illustrating the musical milieu in which Boulanger's career as a teacher, performer and conductor developed.
And there's one more piece which Fisher says audiences might find surprising, by the legendary record and film producer Quincy Jones.
"People don't realize that Nadia taught Quincy, Michel Legrand, Burt Bacharach and other movie composers," she explains.
"And so we're including a Quincy track called 'Everything Must Change,' because it illustrates the arc of Nadia's life so well. I got goosebumps when I heard it for the first time."
Beyond this week's tour of Nadia to upstate Minnesota, Fisher is already hatching plans for her play to be disseminated more widely.
Discussions are well advanced for Nadia to be performed at the American Conservatory at Fontainebleau near Paris, where Boulanger was a professor of harmony.
"We're exploring France," Fisher smiles. "My ideal would be to perform Nadia at Fontainebleau in 2021, the 100th anniversary of when she started teaching there. It's a real possibility."
Performances
• Saturday, Jan. 11, 7:30 p.m.: Greater Lakes Area Performing Arts — $10-$14
• Sunday, Jan. 12, 2 p.m.: Reif Performing Arts Center — $20 adults/$10 students
• Tuesday, Jan. 14, 7:30 p.m.: Mitchell Auditorium, The College of St. Scholastica — free.