After a fabulous summer, if you're feeling a bit rusty on classical music or perhaps this is the year you take up a new instrument, this week's episode of Learning to Listen is for you. Our back-to-school edition is a chance to learn a bit about the instrument families, as guided by special guest Mark Wheat.
The instruments of the orchestra are grouped into families mainly by how they make sound.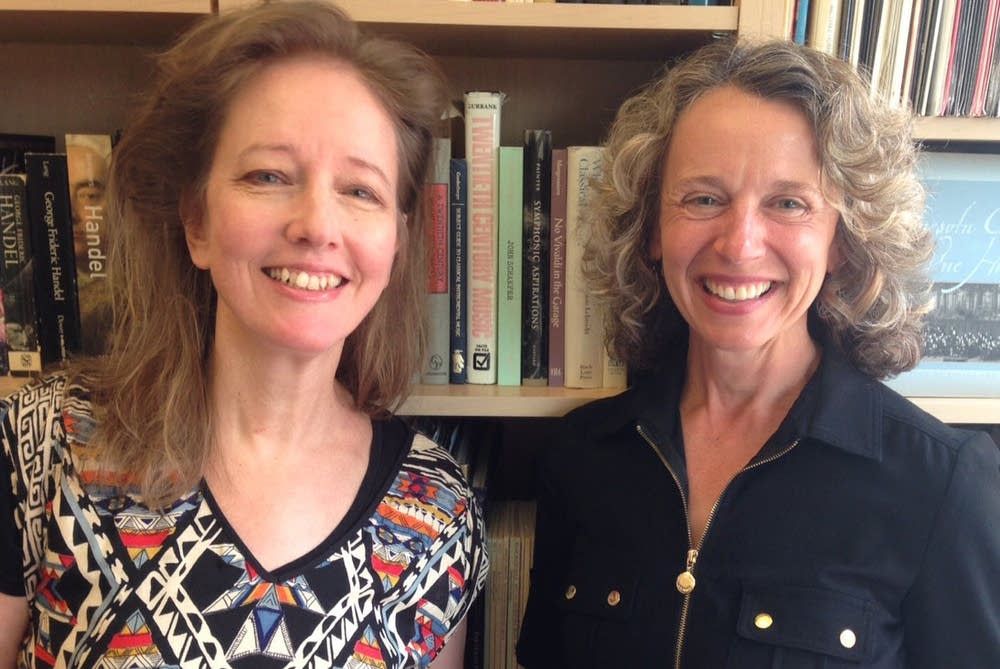 Woodwinds: Piccolo, Flute, Oboe, English Horn, Clarinet, Bassoon
The woodwinds make sound when air is blown inside. Air might be blown across an edge, as with a flute; between a reed and a surface, as with a clarinet; or between two reeds, as with a bassoon. The sound happens when the air vibrates inside.
Brass: Trumpet, trombone, tuba, French horn, euphonium
Although similar to woodwinds in that air is used, on brass instruments, the player buzzes into a mouthpiece to make a sound.
Strings: violin, viola, cello, bass
The string family includes harp, guitar, piano, even dulcimer, but in the orchestra we are mainly referring to violin, viola, cello and bass, which use bows guided along the string or the fingers to pluck the string.
Percussion: drums, glockenspiel, bells, maracas, etc.
The percussion instruments can be hit, shaken, rattled, rubbed, even scratched and include such a wide variety of instruments, it would be hard to list them all.
Program Playlist
Benjamin Britten, Young Person's Guide to the Orchestra - Cincinnati Symphony/Paavo Järvi