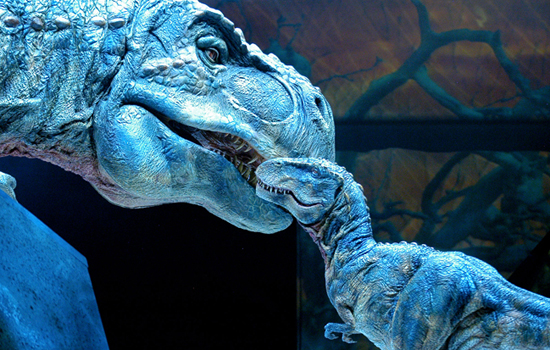 Paleontologists are fairly convinced not only that some dinosaurs had feather, but that most of them did...even Tyrannosaurus Rex.
They had feathers for the same reason that their descendants, the birds do: to attract mates. The one thing no one knows is what color the feathers were, so I think we are all free to speculate.
I like to think that Tyrannosaurus Rex had bright yellow plumage, and the reason he was such a fierce predator is that when the other dinosaurs saw him coming, they thought it was Big Bird and they died laughing.
Camille Saint-Saens didn't have to worry about such things, because the only remains available at the time were bare bones, so to speak. He thought they sounded like xylophones, which is how they are portrayed in his Carnival of the Animals.