The choral music tradition in the United Kingdom goes back centuries, first mentioned in a manuscript from the 11th century.
In the United States, however, the choral tradition is much younger, and didn't take hold until the 20th century.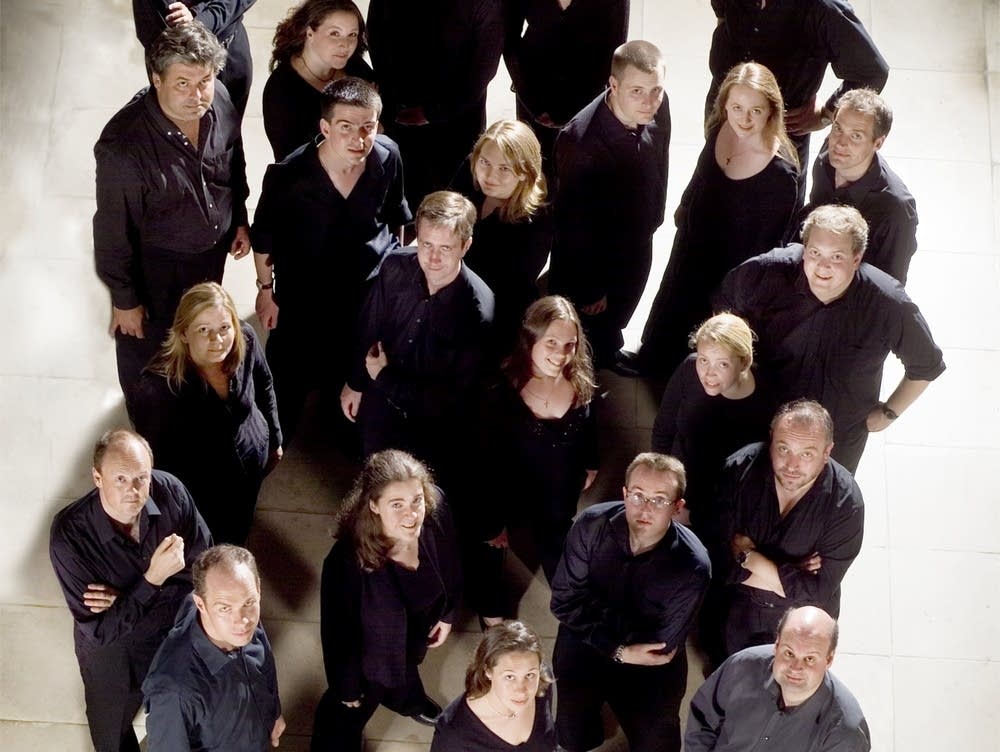 A British choir named Polyphony has a new recording, American Polyphony, that explores the history of American choral music.
On this week's Learning to Listen, you'll hear from Polyphony's conductor, Stephen Layton, and you'll hear Polyphony sing music by Samuel Barber, Randall Thompson, Aaron Copland and Leonard Bernstein.
Program Playlist
Samuel Barber
The Virgin Martyrs
Polyphony
Stephen Layton
Hyperion 67929
Aaron Copland
Four Motets
Polyphony
Stephen Layton
Hyperion 67929


Samuel Barber
Reincarnations
Polyphony
Stephen Layton
Hyperion 67929


Leonard Bernstein
Missa Brevis
Polyphony
Stephen Layton
Hyperion 67929


Randall Thompson
Alleluia
Polyphony
Stephen Layton
Hyperion 67929


Veljo Tormis
Singing aboard ship
Holst Singers
Stephen Layton
Hyperion 67601