In this week's episode of Sing to Inspire, I got the opportunity to travel home to Memphis, Tenn., to conduct the 2015 Shelby County Schools ArtsFest High School Honor Choir. It was clear in our first rehearsal that these students were extraordinarily talented and ready to learn and by the end of the process, we shared a beautiful concert experience for our audience.
I am certain that the success of this concert had little to do with my personal contributions as the clinician, but everything to do with those student's desire to persevere and barrel through all obstacles in their path.
To give you a highlight of our activities during ArtsFest: we danced, we sang, we improvised, and we fought through a grueling nine hour rehearsal day. After the students were dismissed from the first rehearsal, they came back to the next one even more fired up and ready to make some soul-stirring music. This type of grit and determination needs to be lauded by everyone who has experienced this magic first-hand. Let's celebrate the fact that hundreds of students from the entire district came together to display the tireless efforts put in honing their craft as dancers, actors, artists and musicians. The ArtsFest was a success and had many already anticipating next year's festival.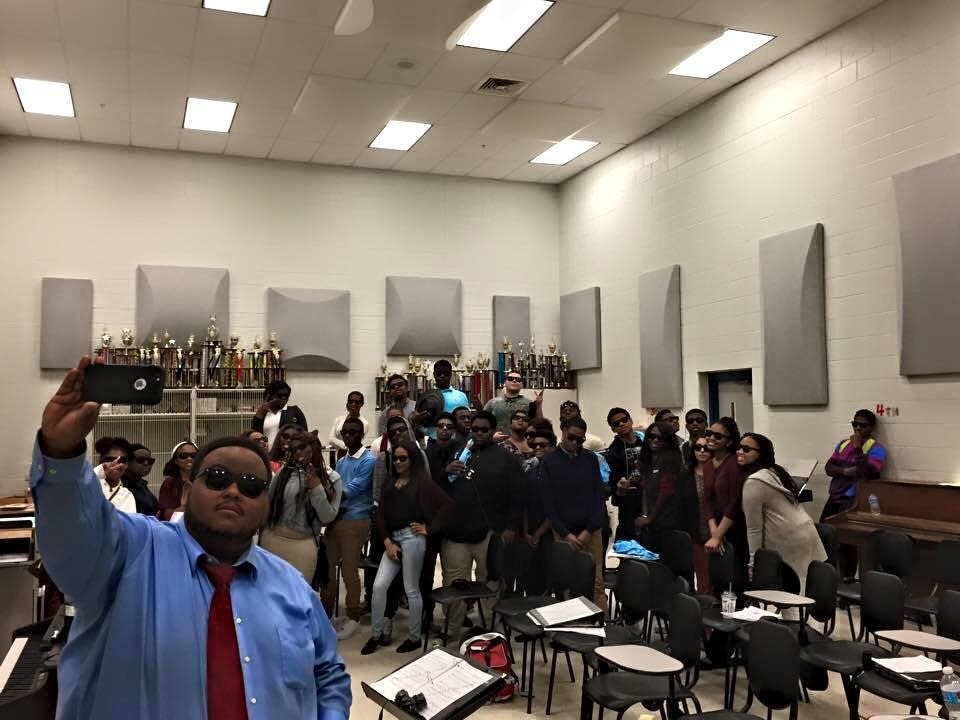 It has been shown that arts access of this magnitude can change entire communities by creating new possibilities for all the participating students. Let's create more of these types of programs to give our students a chance to display their talents. Let's also give our teachers a chance to reinforce why the creative and performing arts are an integral part of educating the entire child.
To learn more about this week's episode of Sing to Inspire, listen to the complete episode by clicking the audio player above.
#SingToInspire Performance of the Week
The Kansas City Chorale
Alleluia - Randall Thompson, composer
Charles Bruffy, conductor
Thank you for listening to this week's episode and please join us again next week! If you have an inspiring story or choral performance, tweet at @tesfawon using the hashtag #SingToInspire. We absolutely LOVE hearing from our listeners!
Recent Performance from Cordova High school (Shelby County Public Schools)