Frequently throughout the year, albums featured on New Classical Tracks are offered as free giveaways, given to lucky winners in a random draw. In this unscientific poll, here are the top 10 most-coveted albums of 2014, based on number of giveaway entrants.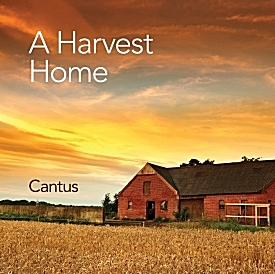 Every time the nine men of Cantus perform, they give voice to shared human experience. That's what you'll hear on their newest recording, A Harvest Home, which offers highlights from their annual Thanksgiving concert.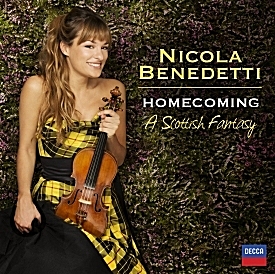 On Homecoming, A Scottish Fantasy, Nicola Benedetti, a Scottish-born violinist of Italian heritage, explores her Scottish roots by combining the traditions of classical and Scottish folk music. She says it all started with Max Bruch's amazing 30-minute concerto based on four Scottish tunes. "It's quite an achievement for Bruch, seeing as he never visited Scotland, to have captured Scotland's heart and soul quite as much as he did," Nicola explains. "It served very much as the base as an expanded concept for the rest of the recording for me."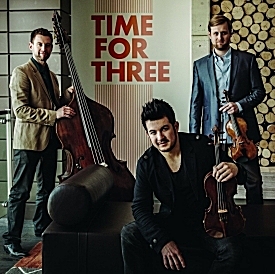 Over the past five years, Time for Three have collaborated with a menagerie of diverse artists, many of whom appear on this recording, including cellist Alisa Weilerstein, saxophonist Branford Marsalis, and composer/arranger Rob Moos, known for his work with the indie rock band Bon Iver. Zach DePue says this recording bridges all the different types and styles of music that Time for Three are really passionate about. "It's sort of a melting pot, if you will, of a lot of different music that's honed in with T3's sound, which hopefully classical listeners will recognize as that true, beautiful string sound," he says.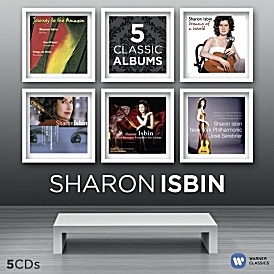 Sharon's journey with the guitar started when her family moved to Italy for her father's job. She was just nine years old, and her dream was to be a rocket scientist. Sharon's passion for the guitar really ignited when she and her family moved back to Minnesota. "And that really happened thanks to the Minnesota Orchestra," she recalls. "I won a competition when I was 14 and the award was to perform with the orchestra. One of those pieces is on the box set — the Vivaldi Concerto in D -- and it's featured very prominently on the documentary Sharon Isbin: Troubadour as well. And by having the experience, overnight I decided that playing in front of 10,000 people was even more fun than launching my worms and grasshoppers into space so I decided, that's it. Enough with the science stuff, I'm going to become a guitarist."

Sharon Isbin, a pioneering classical guitarist — who is out of this world.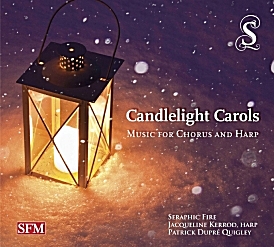 Seraphic Fire has captured the timeless beauty of its holiday performance on its latest release. "Candlelight Carols was a collaboration we had last year with the harpist Jackie Kerrod, who is really one of the great practitioners of her instrument in the U. S.," Patrick says. "It is a mixture of old and new, some new arrangements of carols, some older pieces that were written specifically for harp and chorus, and some other ones that we arranged specifically for that disc. It is the third of our Christmas discs and I think it is perhaps one of the more angelic recordings that we have."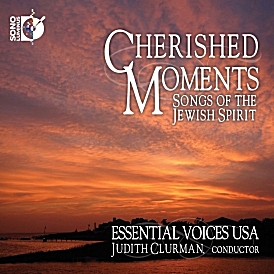 "I think I've wanted to make this sort of CD my entire life," says Judith Clurman, conductor of the ensemble, Essential Voices USA. "There's a lot of music that's in my soul and in my mind from first going to synagogue. I have memories from about age 3 and I always loved the music."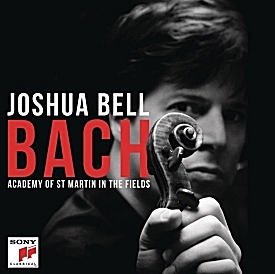 As Joshua Bell was growing up in Bloomington, Ind., his introduction to music came in large part by way of Johann Sebastian Bach. He would hear his mother and sisters play Bach Inventions on the piano. His father, a former Episcopal priest, worshipped in his own way to recordings of Bach's B Minor Mass. And Joshua Bell made his first public performance with an orchestra at the age of seven, performing a Bach violin concerto. Now, at age 46, Joshua Bell is finally doing something that might surprise you.

"Basically this is my first Bach album, though I guess I've made 40 albums in the last 30 years," Bell admits. "But I finally felt ready to do something, to do a record with Bach."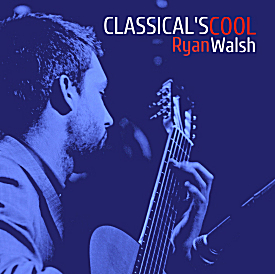 If you're traveling this holiday season, you're probably looking forward to meeting up with family and friends. You're probably not looking forward to the crowded highways and airports. Here's one word of advice you've probably heard before: Get to the airport early. … A busy airport was also a great place for Ryan to feature music from his debut recording, titled Classical's Cool, which follows the meandering path he's taken around the world.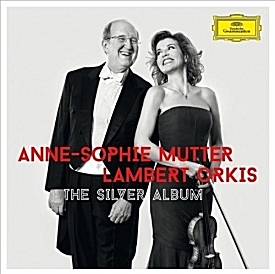 "I do expect the unexpected and, you know, when it happens, it just feels great," says violinst Anne-Sophie Mutter. "Because that's what chamber music is there for. You have to, at the end of the day, be able to shake each other out of your comfort zone."

That, in a nutshell, is one reason Anne-Sophie Mutter has so enjoyed working with pianist Lambert Orkis for the past 25 years. To celebrate this landmark anniversary, they've released The Silver Album, a two-CD set featuring major sonatas by Mozart, Beethoven and Brahms, a few timeless encore pieces plus a couple world-premiere recordings.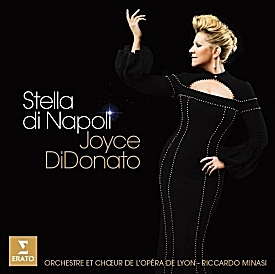 So how does a young girl from Prairie Village, Kan., become a superstar on the opera stage? "You know, I think I'm still asking myself that same question," she admits. "I did a very typical Midwestern thing growing up as a choral singer and in high school musicals. And I just immediately identified with the power of music. And I went to college to be a music educator. I thought I would be the cool high school choral director that I had when I was in high school. And it's a bit cliche to say, 'I got bit by the bug,' but that truly is what happened."

Joyce DiDonato isn't in Kansas anymore. In fact, you're more likely to find her in London, Paris or New York City, and two years ago she became the first opera singer to perform at the Grammy Awards. This month, she's excited to share her latest recording, Stella di Napoli.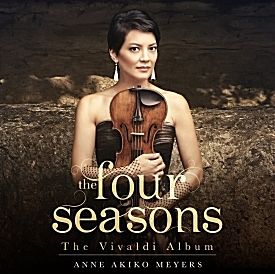 Thanks to the lifetime loan of the legendary 1741 Vieuxtemps Guarneri del Gesu, Anne Akiko Meyers is creating a sound like you've never heard before on her latest release, The Vivaldi Album. And, she has plans to create more provocative music in the near future.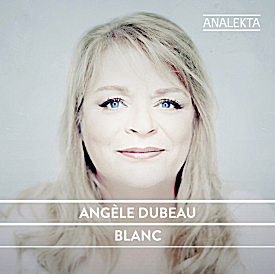 In January of 2013, Canadian violinist Angele Dubeau was diagnosed with breast cancer. Following invasive surgery, she spent five months in treatment, which meant a five-month hiatus from playing her instrument. "You should have heard the first notes I played," Angele recalls, "I remember. I was in my room and I took my violin and you know what? No one could have put more emotion per second in a note with a musical instrument, that's for sure."

The notes are now spilling out of Angele Dubeau, who is sharing her story on her latest recording, titled Blanc.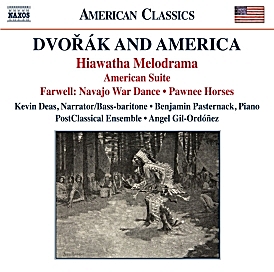 Dvořák and America is a new recording that tells Dvořák's story while he was in America: what he experienced, how he impacted Americans and their composers, and how he processed his experiences into music.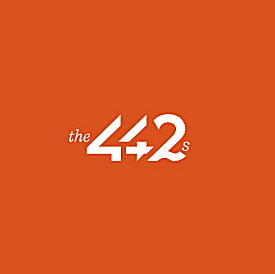 Violinist Shawn Weil grew up in Chicago. Cellist Bjorn Ranheim is a Minnesota native. They met while both were fellows in the New World Symphony in Miami Beach, Fla. Now, both are musicians in the St. Louis Symphony. The music community in St. Louis is pretty close-knit, according to Bjorn. That's how he and Shawn teamed up with Adam Maness and Sydney Rodway to form The 442s, and they've just released their debut recording. … They may be named for the typical orchestral tuning of 442 hertz; however, what the 442s have to offer on their debut release is far from ordinary.
Watch for more New Classical Tracks giveaways in 2015.