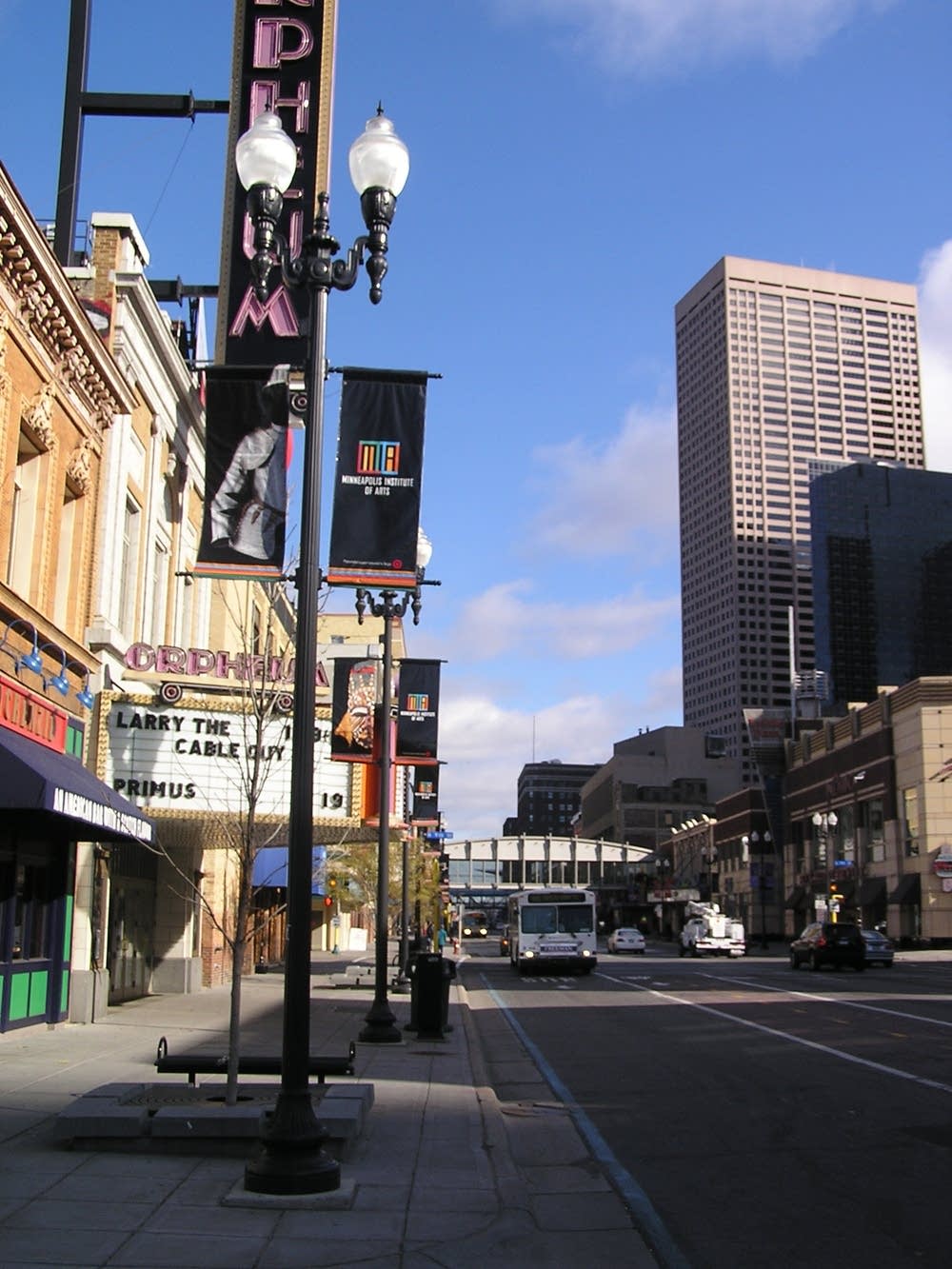 For our weekly feature Moveable Feast, John Birge and Minnesota Monthly's Rachel Hutton talk about where to go and what to eat in Minnesota.
The Broadway season has returned to the Hennepin Theatre District in Minneapolis. So where does one go for a pre-show meal? That's the question John and Rachel pursue this week.
Among the newer places that have opened in the last couple of years is Butcher and the Boar, located on the south end of the theatre strip, and it's become known as a great place for meat and for beverages. It offers a beef rib on the bone that looks like something a caveman would eat. There are great cheddar-and-jalapeño sausages on the menu that it turns out you can buy at Lund's and Byerly's, too, if you want to enjoy them at home. There's also a nice outdoor beer garden for drinking tap beers or sampling from the bourbon list.
For those looking for something healthier, Marin Restaurant in the Chambers Hotel fits the bill. It's the sister restaurant to Mill Valley Kitchen in St. Louis Park, Minn., so it has a light approach that incorporates a lot of whole grains, vegetables, lean meats — and the kitchen's skill is such that you don't notice all the salt and fat you're missing.
Union debuted with a splash with its glass-enclosed rooftop dining room … the food is generally good, though maybe not quite as amazing as the view. The first-floor dining room is currently undergoing a renovation and will debut a new concept under the direction of Stewart Woodman, the chef of Heidi's fame.
After enjoying your meal, enjoy the show!