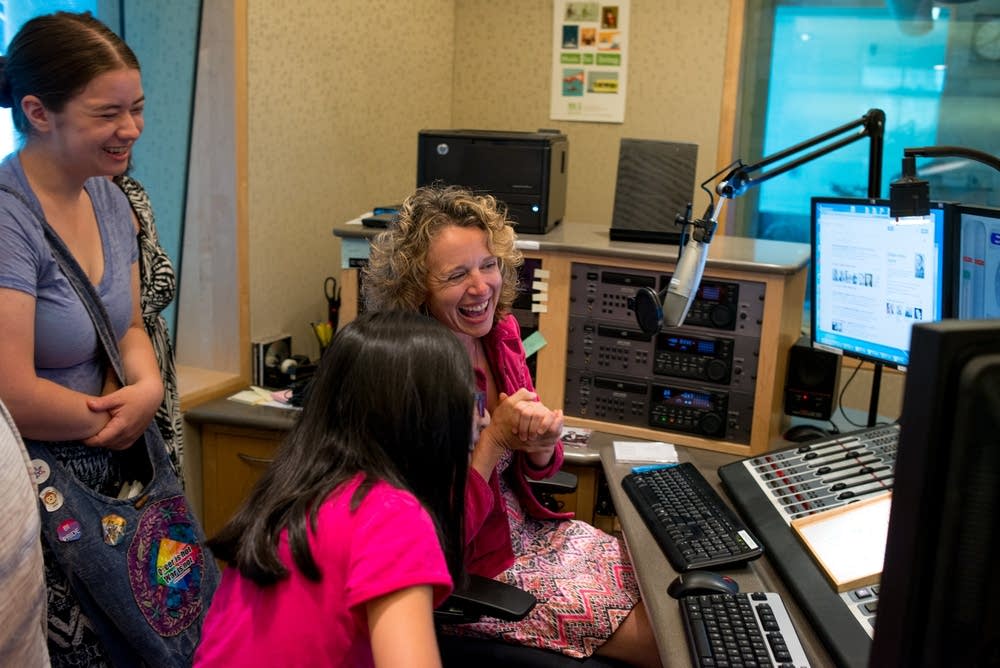 Radio is theatre of the mind: Little can compare to the magnificent images conjured in the heads of listeners as they tune in to the radio.
But sometimes listeners really want to see exactly what making radio looks like. And that's just fine.
Yesterday afternoon, Alison Young welcomed a tour group into the broadcast studio at Classical MPR. The group got to see how Alison programs music, and they got to stand by silently as Alison voiced a break — the part of the program when the host speaks between pieces of music.
Following the visit to the broadcast studio, Alison led the tour group to MPR's music library, where more than 60,000 CDs stand at the ready for broadcast programming. When Alison's portion of the tour concluded, Member Benefits Representative Kristen Gay took the group on a tour of the rest of the MPR building, including stops in the International Control Center, in MPR News and in the Forum.
When the tour was complete, here's what the participants had to say:
"My favorite part was being in the sound studio with Alison Young and meeting her. That was pretty fun."
"I was really impressed with all the technology behind the scenes that gets the shows from all over the country up and down from the satellite."
"I'm a long-time MPR listener, and it was so much fun to see what goes on to make it all possible on the air."
If taking a behind-the-scenes tour of Minnesota Public Radio is of interest to you, sign up for one using this form.