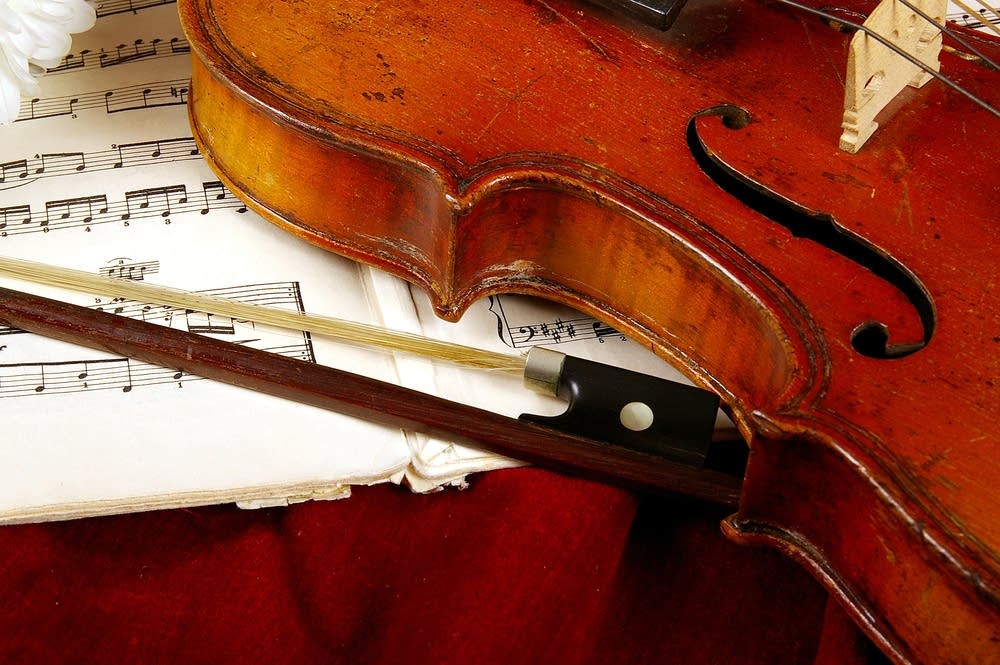 Composers have been writing violin concertos since the 17th century: Bach, Mozart, Haydn, Beethoven, Mendelssohn, Brahms, Stravinsky, Bartók, Bruch — the list goes on and on.
You won't hear from America's most famous composer, however, because Aaron Copland did not write a violin concerto. Neither did Leonard Bernstein or George Gershwin (Bernstein, however, did write a Serenade for violin and orchestra).
You'll hear from composers like Roger Sessions, William Schuman, George Tsontakis and Samuel Barber, and you'll hear from influential Minnesota violinists like Chad Hoopes and Jorja Fleezanis.
Playlist
William Schuman Violin Concerto, DG 429860, violinist Paul Zukofsky, Boston Symphony Orchestra, cond = Michael Tilson Thomas
John Adams Violin Concerto, Naive 5368, violinist Chad Hoopes, MDR Leipzig Radio Symphony Orchestra, cond - Kristjan Jarvi
Roger Sessions Violin Concerto, CRI 676, violinist Paul Zukofsky, Orchestre Philharmonique, cond - Gunther Schuller
Samuel Barber Violin Concerto, EMI 86561, violinist Elmar Oliveira, St Louis Symphony, cond - Leonard Slatkin
George Tsontakis, Violin Concerto No. 2, Koch 7592, violinist Steven Copes, Saint Paul Chamber Orch, cond - Douglas Boyd
Lukas Foss, Three American Pieces, EMI 55360, violinist Itzhak Perlman, Boston Symphony Orch, cond - Seiji Ozawa