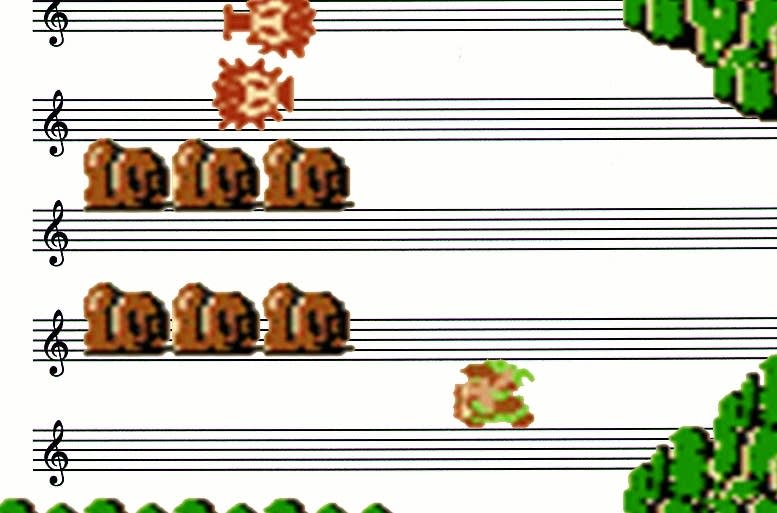 Composers and filmmakers are teaming up this summer for an event that features brand new five-minute films that will be accompanied by original scores played by a live orchestra.
A partnership of MNKINO (which offers challenges to filmmakers throughout the year) and the podcast Composer Quest (which periodically challenges composers to make music within certain parameters), the project culminates on August 14 at Landmark Center, where the filmmaker-composer teams debut their works inspired by the theme "Quest."
Charlie McCarron started the Composer Quest podcast about a year and a half ago in an effort to return his focus to composing. Though he studied composition in college at St. John's University, he had let it fall by the wayside after graduation, so starting the podcast came out of a desire to put energy into thinking about composition and to write more music.
In addition to interviews with other composers, Composer Quest offers up challenges for composers throughout the year, the fruits of which are then performed with a live band or orchestra. The first concert Composer Quest sponsored was at YogaSoul, where McCarron challenged composers to arrange pop songs for his girlfriend's reed trio. Other concerts have revolved around inspirations as varied as Lady Gaga and Super Mario Brothers. McCarron teams up with musical groups such as Opera on Tap and programs like Christmas at St. John's to perform the new music.
For the August event, Composer Quest teams up with MNKINO, who "essentially do the same thing I do with video," McCarron said, "where they challenge people to make videos on a certain theme." For this project, filmmakers are teamed up with composers to create short films with accompanying score. The filmmakers had 10 days to make the films, which revolve around the theme of quest, followed by three weeks for the composers to create the scores.
According to McCarron, there's a broad spectrum of talent working on the project, especially because the goal of MNKINO is to get people to make videos with minimal equipment — even with their cell phones — urging potential filmmakers "to do more with less."
The orchestra for the event is made up of McCarron's friends. McCarron aims to include every orchestral instrument, plus saxophone, guitar, and grand piano; there may be an accordion as well. The films range from a Hansel and Gretel takeoff to more abstract pieces. "I think it will be an interesting mix of more experimental films along with narrative [films]," McCarron said.
While the films are allowed to have dialogue, they will all be underscored. "The reason I wanted to pair up filmmakers and composers in the beginning was that they could bounce ideas off each other," said McCarron. Usually, the film is completely done and music is the afterthought, he said.
Jeffrey Schwinghammer, a San-Francisco-based filmmaker who grew up in Minnesota, met his composer partner Nick Syman at St. John's University along with McCarron. Schwinghammer says he and Syman already have a rapport so their interaction and exchange of ideas has been fluid. "I didn't want to just make a video and give it to Nick and have him compose to it," he says, "but give him the ability to help shape the edit through collaboration."
Talking over Skype, they kicked around ideas for inspiration, showing each other videos and snippets of music that have been inspiring them lately, eventually settling on an abstract piece. Inspired by Instagram imagery, Schwinghammer wanted to explore double exposure with the video. As a way of sending Schwinghammer samples of music, Syman has been using a notation software — which "isn't great," but gives an idea of what the final score will sound like. "We are excited to hear it performed live," Schwinghammer said. "Charlie said he'll try to record it live so we can then pair that recording with the film when we release it online."
Josh Wilson, a composer, has been paired with video producer Theo Hoglund, based in Tokyo. "We traded a few emails discussing possible scenarios and I sent a sketch over to him based on that conversation," Wilson said. Though he has done some prep work initially, he left open the possibility of discarding that if the video took a different direction.
Animator John Akre, meanwhile, made his film independently of his collaborating composer, Marissa Carr. Akre's film is part of a series of short cartoons that "were supposedly made in 1914 by an early animator," he said. Featuring a character Akre invented named Sammy Slug, Akre created a silent film: the score will be the only sound heard.
These films will be screened, with musical accompaniment, on August 14 from 7-9 p.m. at Landmark Center.
Sheila Regan is a Minneapolis-based writer. She writes frequently for the Twin Cities Daily Planet and City Pages, among other publications.
---
Interested in writing about classical music for Classical MPR? Have a story about classical music to share? We want to hear from you!