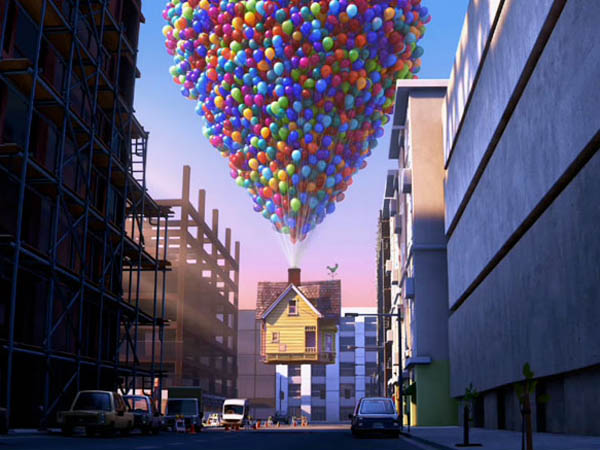 A Minnesotan behind some of the best-known animated films of recent years will be onstage this weekend with the Minnesota Orchestra.
While the acclaimed musicians practice their art at Orchestra Hall, just a few feet away in the host's chair, Bloomington native Pete Docter might be doodling in his sketchbook — creating the kind of drawings that helped make him an Academy Award-winning director.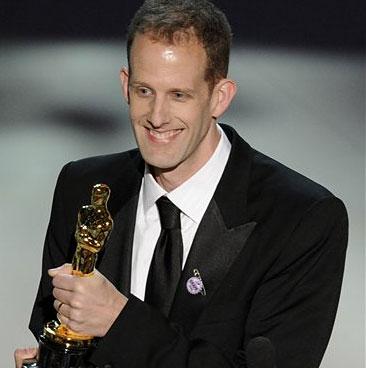 Docter has worked on Pixar films almost since the studio's beginning, starting as an animator but rising to the director's chair. His credits include Toy Story, Monsters Inc., and the little movie for which he won an Oscar — Up.
His appearance with the orchestra is fitting in large part because music — or at least his flawed start in it — made possible his eventual success as a director.
Docter comes from a musical family. His parents led choirs in the Twin Cities. Both his sisters are professional classical musicians. One played for the Minnesota Orchestra. But that wasn't his destiny.
"You know what? Basically I couldn't stomach the practicing," he said. "That's the sad truth of it. It's a lot of work! And so I would spend most of my time during concerts drawing on the programs. And that really is what I credit my getting into this."
Docter, who has worked on nearly all of Pixar's 14 films, is excited to be presenting a program of animation and live music at Orchestra Hall.
"Well, it's really fun, because we have footage from the film, or films actually," he said. "And then, of course, the reason you go is the live orchestra, fantastic orchestra, playing along to the picture."
The Minnesota Orchestra will provide the accompaniment to excerpts of such movies as Ratatouille, WALL-E, Monsters Inc. and Brave, which Pixar edited for the orchestral program.
While Docter may have spent his childhood doodling during concerts, he loves the music — and working on a movie's score is clearly a high point for him.
"I mean that's one of the great pleasures for me as a director is getting to the end of the process where we finally go to the recording studio and sit down with a 110-piece orchestra and hear this just come to life," he said. "It's amazing!"
During the concerts Saturday and Sunday, Docter will talk about the role of music in movies and how movie composers become storytellers.
He notes that in Up, for example, a theme used early in the movie to illustrate the marriage of the movie's grumpy protagonist Karl and his wife Ellie returns for a very different reason.
"That theme that you hear at the beginning of the film that has to do with Karl and Ellie's relationship, it's used later on in the film in an action cue way," Docter said. "So that you are bringing to mind the character of Ellie, even though she is not on the screen. And that's what I mean by storytelling: the composers are really partnering with us in talking about the internal emotional life of the characters that you are seeing."
Docter said timing plays a vital role in both animation and music. For him the two are firmly entwined.
"On Toy Story, when I was doing a lot of animation, I would time things out by hearing them in my head. You know a character falling down the stairs: 'pom-pah-dom-pah-dom-pah-dom,'" he sang. "And so I would kind of time it out with a stopwatch based on what I heard and then create visuals to go with that."
Docter, who as a youngster played violin and bass, got a kick out of playing a few notes during the recording of the Up soundtrack. He won't be doing that this weekend with the Minnesota Orchestra. Playing with professionals, he said, would be too intimidating.
If Docter takes his sketchbook onstage during the concert, he's not worried that the musicians will get upset.
"They might be surprised," he said with a laugh, "how many other kids are doodling in the audience as well."
This story was originally published on the MPR News website.