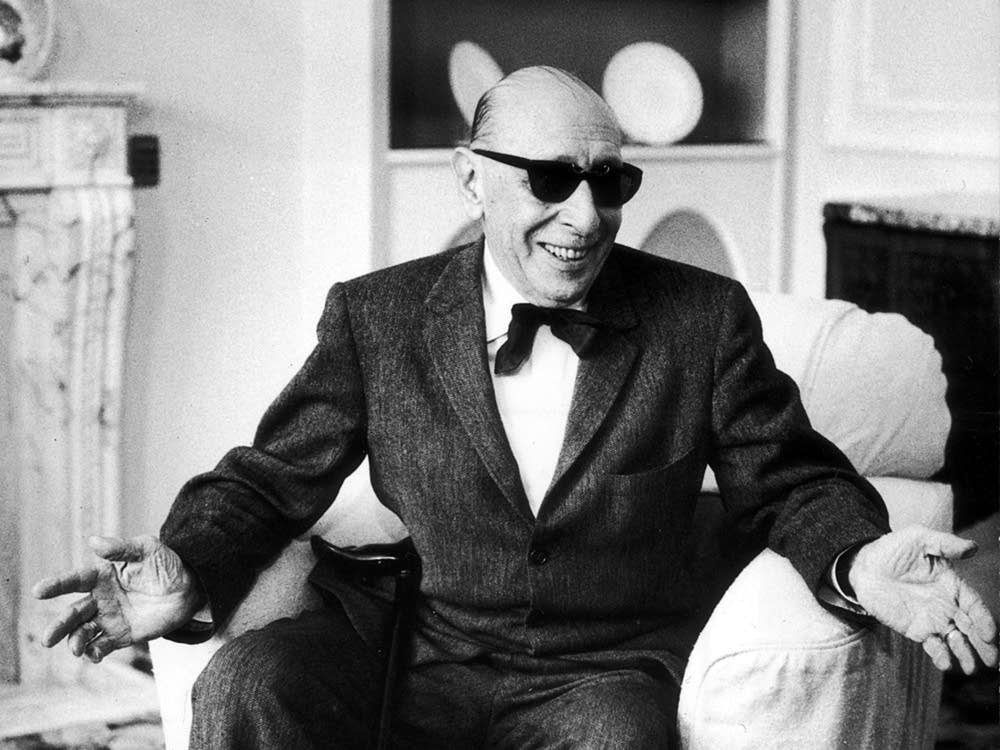 A friend of mine once attended a concert with a program consisting of new music. Some of the selections had been performed a few times previously, while several received their world premieres that evening.
My friend, an avid lover of classical music, told me that of the dozen or so works she heard, she enjoyed only two of them. She felt the rest were inane or boring, or that their composers seemed to striving to be experimental just for the sake of being experimental.
While it would have been easy to take this as evidence that new classical music in its present state is either anemic or self-indulgent, I was untroubled by her report.
Instead, I smiled to myself as I considered our place in the perpetual cycle that begins with certain new music eliciting negative or puzzled reactions and ends with concerts by venerable ensembles and orchestras celebrating the multi-centennial anniversaries of various composers' births or deaths and the very same music that was reviled or ignored upon release.
The story of the premiere of Igor Stravinsky's Rite of Spring in 1913 is a fine example of this: In short, a bold and confrontational new work causes a massive uproar during its premiere that would be nearly unthinkable with today's audiences and, with the passage of time and evolution of tastes, goes on to become of one the most highly revered pieces of the 20th century.
This is not to say my friend was wrong or naive to dislike the majority of what she heard that evening. On the contrary, I can almost guarantee I would have agreed with her assessment had I been there as well. For every Rite of Spring or Messiah, there are surely thousands, if not millions, of pieces that have been forgotten simply because they weren't very good in the first place, regardless of whatever their initial reception may have been. The truly naive idea would be that classical music long ago "peaked" and that most music that came after, say, Mahler is irrelevant or unworthy of attention.
However, I'm certainly not saying every listener should be able to list their five favorite post-World-War-II works at any given moment or argue that the Second Viennese School was just as important as the first. I accept and am glad that everyone has their own biases and tastes, or that no matter how many accolades Philip Glass receives, someone might always think his music is just a few notes repeated endlessly.
I'm also not trying to argue that organizers of programs of Tchaikovsky or productions of La Traviata should immediately be served cease and desist notices. Schubert's Ave Maria has been performed and appeared in various media so many times it's arguably a cliche, but the reason it's so popular is because it's stunningly beautiful.
If we want the works we love to endure, we'll have to continue performing them and pass such treasures on to future generations. But we must be equally committed to supporting working composers and champion the progress of form, harmony, rhythm, and other foundations of music.
There have been times in Western music when certain harmonies or melodic practices were discouraged or even forbidden. Had a chant singer living in the 13th century heard a late-period Beethoven piano sonata, he likely would have been appalled by what he perceived to be a cacophony of irritating drivel.
Indeed, there's no shame in preferring Scarlatti over Zorn because you find the latter too abrasive. Just be grateful there are still those eager and willing to contribute something to the conversation.
David Lindquist is a writer, teacher, and singer living in St. Paul.
---
Interested in writing about classical music for Classical MPR? Have a story about classical music to share? We want to hear from you!