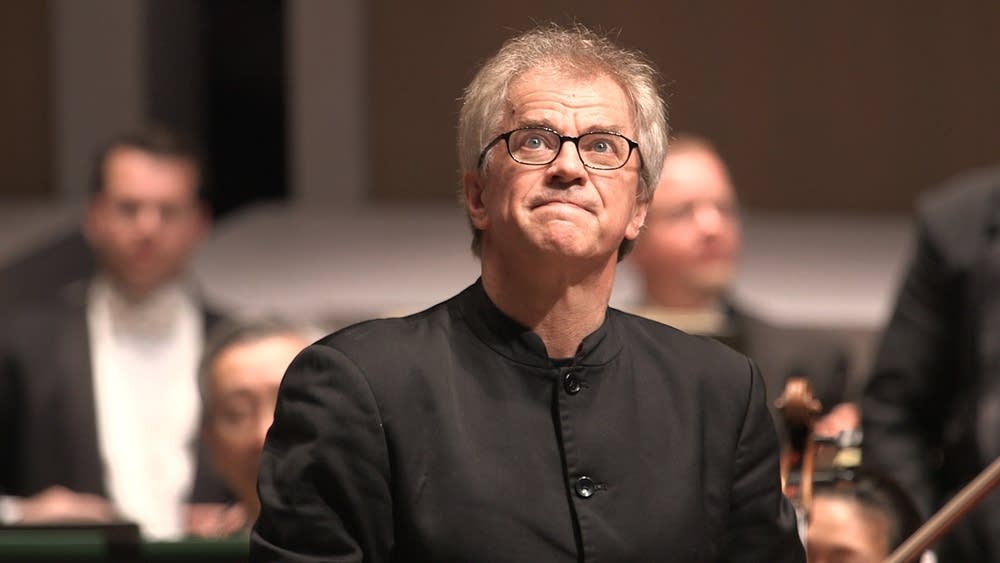 MPR News has confirmed the Minnesota Orchestra board of directors approved a two-year contract for Osmo Vänskä to return as music director. He will start May 1.
Vänskä resigned last fall amid a 16-month long lockout of the orchestra's musicians. The dispute ended in January, when musicians agreed to pay cuts in a new three-year contract.
After the lockout ended, Vänskä said Orchestra President Michael Henson would have to step down in order for the orchestra to heal.
In late March, Orchestra management announced that Henson resigned by mutual agreement.
Vänskä returned to the conductor's podium at Orchestra Hall in Minneapolis on March 28. It was his first concert with the Minnesota Orchestra since the lockout ended the previous month.
At that time, Vänskä told Classical MPR's Brian Newhouse, that he did want to come back to lead the Orchestra. "If I can work with the orchestra the way I used to do, and I want to do, then I want to come back," Vänskä said.
Vänskä is in Washington, D.C., this week, guest-conducting at the National Symphony. In a press release issued by the Minnesota Orchestra, Vänskä stated, "I am very pleased to have this chance to rebuild the Vänskä/Minnesota Orchestra partnership, and I look forward to getting back to music-making with the players and together re-establishing our worldwide reputation for artistic excellence."
The musicians offered the following statement: "The musicians are truly excited by the board's decision to bring back Osmo as music director. This is a major step in rebuilding the trust and collaborative spirit within our organization as well as with our community. We very much look forward to further collaboration with Osmo, our Board, and our community to continue to build upon the Minnesota Orchestra's 110-year legacy of artistic excellence."