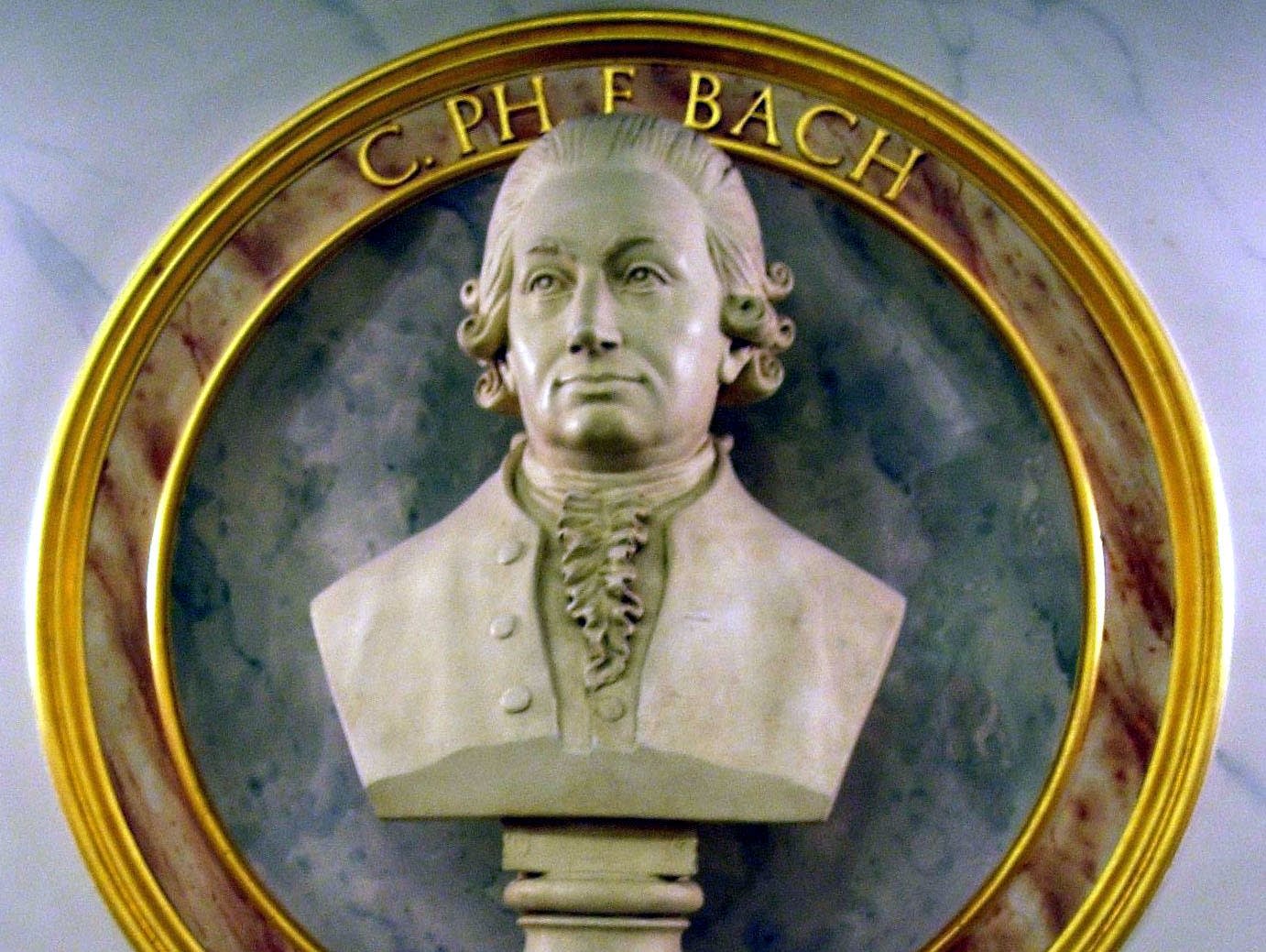 Every weekday morning at 10 a.m., the hosts at Classical MPR play a standout work based on the theme for the week. We call these works Morning Glories.
This week, we'll hear five Morning Glories by Carl Philipp Emanuel Bach, whose 300th birthday falls on March 8.
"CPE," as musicians sometimes call him, is one of the most notable sons of J.S. Bach, and much of what we know about the older Bach's life and music is due to CPE's efforts to preserve his father's legacy.
But even without a famous father, CPE would stand out in his own right. His orchestral music paves the way for Mozart and Haydn, but with a personal, unpredictable stamp.
He's also an important keyboard composer. Mozart, referring to CPE's instructional book on keyboard playing, said, "He is the father, we are the children."
This famous account of his playing makes him sound like a romantic virtuoso: "After dinner... I prevailed upon him to sit down again to a clavichord, and he played, with little intermission, till near eleven o'clock at night. During this time, he grew so animated and possessed, that he not only played, but looked like one inspired. His eyes were fixed, his under lip fell, and drops of effervescence distilled from his countenance." (That last part means that he was sweating.) In recent years, CPE's keyboard music has found new advocates among pianists like Alexei Lubimov and Danny Driver.
Join us through the week, and listen on Saturday to hear more of this fascinating, individual composer. Happy Birthday, CPE!
Monday
Keyboard Sonata in G minor
Tuesday
Keyboard Concerto in D
Wednesday
Sinfonia in D, Wq. 183, no. 1
Thursday
Flute Sonata in C
Friday
Keyboard Fantasy in F-sharp minor