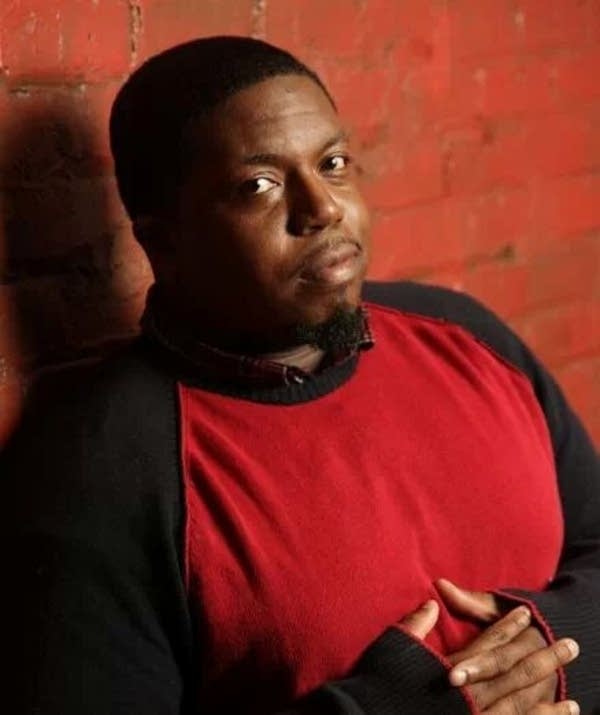 Classical MPR's new Teacher Feature highlights the lives and work of music teachers throughout Minnesota.
Adrian Davis
Choral & Instrumental Teacher
Roosevelt High School
Minneapolis
Who or what inspired you to become a music teacher?
I was born and raised in a musical family. I was influenced by the musical heritage in my hometown of Memphis, Tenn. I was greatly influenced by outstanding music teachers in middle school, high school and college.
Where did you go to college?
I did my undergraduate work at the University of Memphis. I am currently doing graduate work at the University of Saint Thomas in Saint Paul, Minn.
What would you say is your primary instrument?
I am a percussionist, but I am also a trained pianist and organist.
What grade levels do you teach?
I teach 9th to 12th grade, and I teach General Music, where students get an opportunity to learn music history from the beginning of the 20th century to hip hop. They use technology to create songs, podcasts and PowerPoint presentations with GarageBand software.
I also teach Concert Choir, Beginning Band, Percussion Ensemble and Drumline, and Piano.
Do you direct any ensembles at the school?
I direct the Choir, Beginning Band, and Percussion Ensemble.
In what ways do you try to encourage your students to appreciate and participate in music?
I focus on creating and providing as many opportunities as possible for students to perform. I use a variety of lesson ideas to relate today's popular music to the music of the past. I teach structure and theory, but embrace the ideas and the creativity of the students while making learning easy and enjoyable. I look to relate music to life skills. I show students that I care, so students will care about what I show.
Where do you see music education fitting into the broader educational spectrum?
Music education is a catalyst for growth socially, emotionally and academically. Music education can also become a career for many students. Obviously my career was directly impacted by music education.
Comprehensive music programs are also necessary in creating positive school climates and promoting social and cultural awareness. Music is the universal language.
How does music help or enhance other curricular areas?
Music helps activate the human senses of sight, sound and movement. Research studies have shown this as beneficial for increasing student achievement and higher levels of thinking. Music is definitely a tool that is "instrumental" in closing the achievement gap.
Do you have a story of an experience where music education made a difference in a student's life?
This semester, a student wrote me a personal letter about her music classroom experience. Here is what some of the letter said:
"...you helped me a lot. You make me feel confident. You encouraged me to do anything I need to do even if it's hard. Learning music helped me not to be afraid of anything."
Do you participate in music outside the classroom?
I am a singer, keyboardist, producer and songwriter, and I have a production label of my own, Divers Music. I gig with a variety of groups in the Twin Cities area, including Sounds of Blackness. And I am the Director of Music at Shiloh Temple International Ministries in Minneapolis.
If you were to help program a day of music at Classical MPR, what's a piece of music you would play in the morning, and what's one you would play in the evening?
Billy the Kid by Aaron Copland for the mooring, and Symphonie Fantastique by Hector Berlioz at night.
Copland: Suite from Billy The Kid | Michigan State University College of Music
Berlioz: Symphonie Fantastique | Danish National Symphony
What is it about those pieces that make them a couple of your favorites?
There's so much power, imagination and emotion I experience when I listen to these pieces. I also have a great musical appreciation for both composers.
---