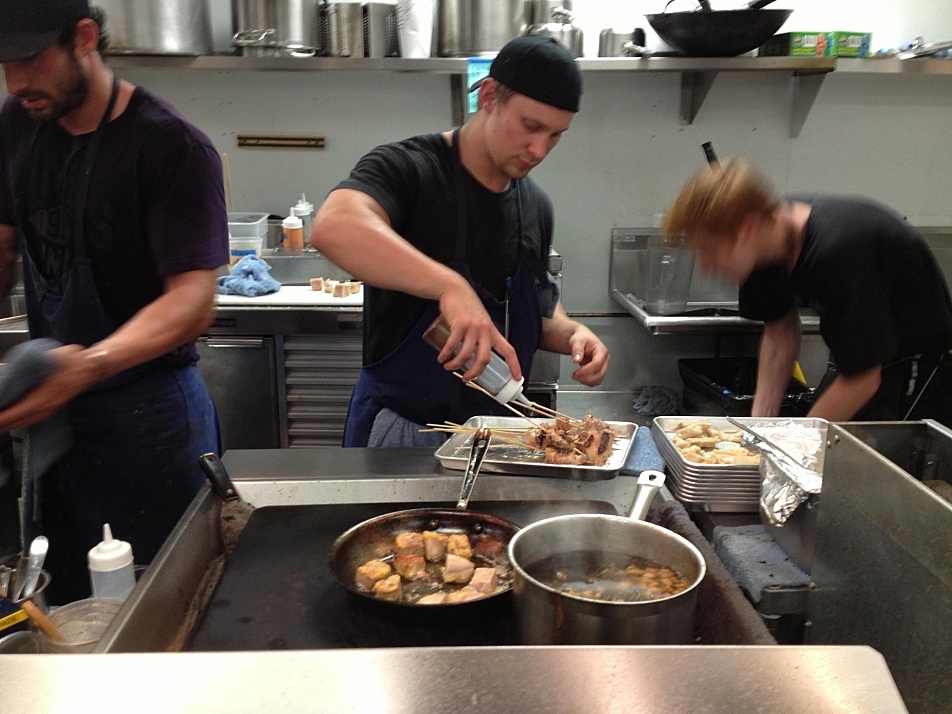 For our new weekly feature, "Moveable Feast," Rachel Hutton of Minnesota Monthly joins John Birge to talk about food topics in which Classical MPR listeners may be interested. This week, John and Rachel give us a preview of the New Year's upcoming restaurant openings.
One of the most anticipated in 2014 is Travail 2.0. The Robbinsdale restaurant — or perhaps you'd call it a rogue, experimental gastropub, serving pints of beer beside foie gras coated in Pop Rocks — has been the most talked about restaurant in town for the past couple of years.
The chef/owners wanted to relaunch Travail in a new space, so they shut the old restaurant down, replaced it with a pizza concept called Pig Ate My Pizza, and they raised a quarter million dollars for the new Travail on Kickstarter. Travail 2.0, with its adjacent cocktail bar, the Rookery, should be opening any day now.
A couple of others Rachel is excited about include a project by the owners of St. Paul's Meritage, who are opening a restaurant complex in downtown Minneapolis that will feature three separate food concepts under one roof.
Also, the owner of Psycho Suzi's tiki bar is opening another restaurant in Northeast that combines an amusement park concept with a Tex-Mex menu — seriously, the city just approved the request to install a Ferris wheel.