It's been a big year of classical music news and added content on the Classical MPR website. The statistics have been tabulated, and here are the top 15 most-viewed stories on classicalmpr.org for 2013.
---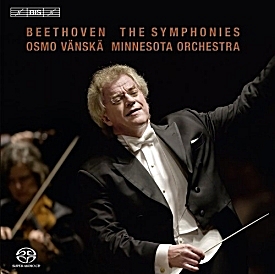 As Osmo Vänskä departed for the next chapter of his career, he left a powerful legacy of recordings with the Minnesota Orchestra. Here is a rundown of those works.
---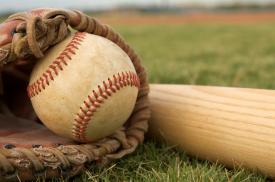 Possibly you've heard all you need to hear about the aesthetics of baseball. But wait till you read what Bill Morelock has to say.
---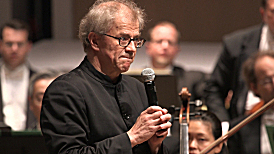 In a speech that was frequently halted by powerful emotions, Osmo Vänskä expressed his gratitude and provided context for the encore. He also asked the audience to refrain from applauding at the end of the piece. Here's what Vänskä had to say.
---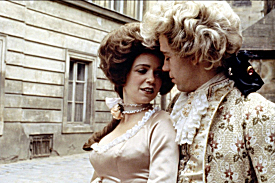 It's easy to think of pop music as the soundtrack for a single person's life. But pop music can't speak to the ambiguities of our emotions the way that classical music can. Freelance writer Nasir Sakandar explains why.
---
In honor of our "Voices of Spring" choral month, we at Classical MPR asked you, the listeners, to tell us which choral compositions are you favorite. And tell us you did. (Sorry, kids; poll's closed.)
---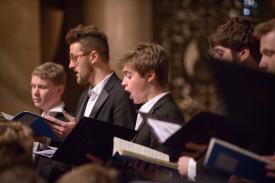 It's said Minnesotans are passionate about choral music. You showed that passion by testing your knowledge of choral music, composers and terminology. Although the quiz is multiple choice, we doubt it's an easy 'A'.
---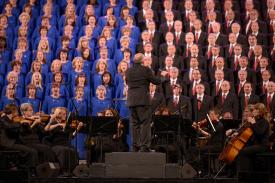 Whether you were at the concert or not, MPR photographer Nate Ryan's photos make you feel as if you're right there, up close and personal.
---
Given the temperatures this week, we might all want to pack it in and head to Florida. Kathleen van Bergen was proactive about it. The erstwhile executive director of the Schubert Club left to become CEO of the The Philharmonic Center for the Arts in Naples, Florida.
---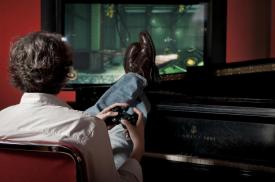 After playing video game music for a solid week, we asked if you can tell the difference between Classical compositions and Video Game scores. The answers may surprise you.
---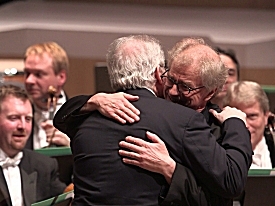 Following the resignation of Minnesota Orchestra Music Director Osmo Vänskä, the locked-out players of the orchestra announced that Vänskä would conduct three independent concerts at the University of Minnesota's Ted Mann Concert Hall. The concerts quickly sold out.
Classical Minnesota Public Radio received permission to broadcast the concert live on Saturday, Oct. 5. Brian Newhouse hosted this historic event that drew attention from around the globe, and Nate Ryan's photos bring you right on stage.
---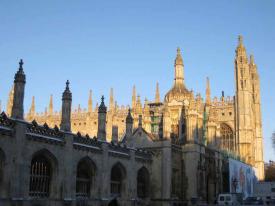 Hosted by Michael Barone, this is a live stereo music and spoken-word broadcast from the chapel of King's College in Cambridge, England, and a Christmas Eve tradition for locals and MPR listeners alike.
---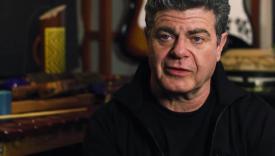 Just like film, television and music, there are video games of all shapes and sizes. Naughty Dog's newest game, The Last of Us, fits comfortably into the growing category of games that seek to provide an experience more closely described as 'interactive film'. Naughty Dog's creative director, Neil Druckmann, asked Argentine composer Gustavo Santaolalla to score the game.
Gustavo won back-to-back Oscars in 2006 and 2007, for Brokeback Mountain and Babel, respectively.
---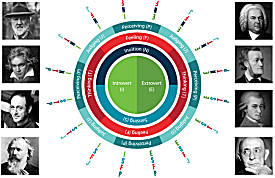 Composers' personalities can be as fascinating as their music, and one popular way to categorize personalities is the system invented by Katharine Cook Briggs and her daughter Isabel Briggs Myers in 1962. There are many tests that are based on Carl Jung's and Isabel Briggs Myers's theories of personality type; but Classical MPR's Jay Gabler and Leah Garaas conspired on this model that lets you find which composer aligns with your personality type.
---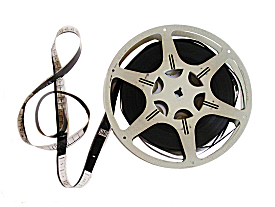 For many listeners, their first exposures to classical music happens via the medium of film. All through August, we played our favorite film scores, but we also asked you to chime in with your favorite pieces from movies. You made your picks, and it created a list that continues to be popular.
---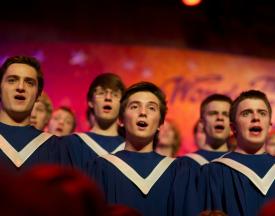 The St. Olaf Christmas Festival is a 100-year-old tradition deeply cherished in this part of the country, as well as listened to raptly by millions throughout the world. And why listen just once when you can listen again and again?