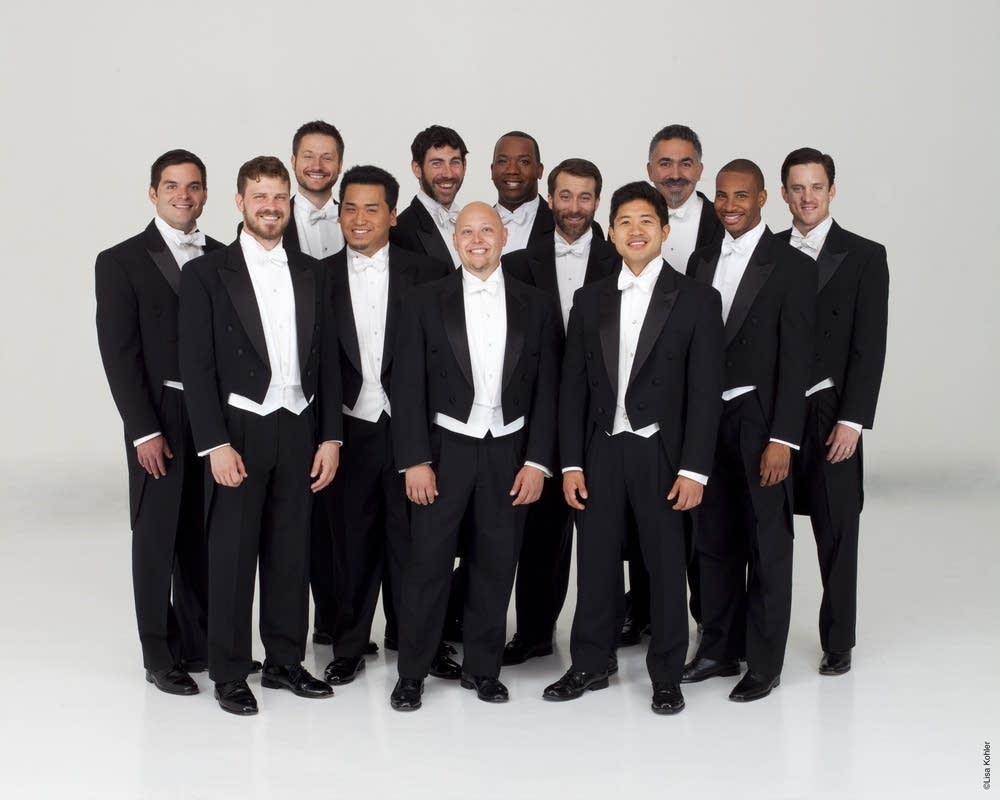 A celebration of the season as told through the glorious voices of Chanticleer, the 12-voice San Francisco-based men's choir.
The program spans the globe and the centuries -- from England in the 1300s to new arrangements of classic contemporary carols.
Program
Plainsong: "Corde natus ex parentis"
Komitas Vartabed: "Bazmutyunq"
Hans Leo Hassler: "Hodie Christus natus es"
Plainsong: "Alma redemptoris mater"
Tomas Luis de Victoria: "Alma redemptoris mater"
Anonymous: "Altissima luce col grande splendore"
Anonymous: "Stella nuova"
[Intermission]
John Tavener: "A Christmas Round"
John Tavener: "Today the Virgin"
Pavel Chesnokov: "Spaseniye sodelal"
Sergei Rachmaninoff: "Slava v vyshnikh Bogu"
Traditional, (arr. D. Willcocks): "Quelle est cette odeur agreable"
Felix Mendelssohn, (arr. W. Llewellyn): "Hark, the Herald Angels Sing"
Traditional English, (arr. D. Willcocks): "I Saw Three Ships"
Healey Willan: "The Three Kings"