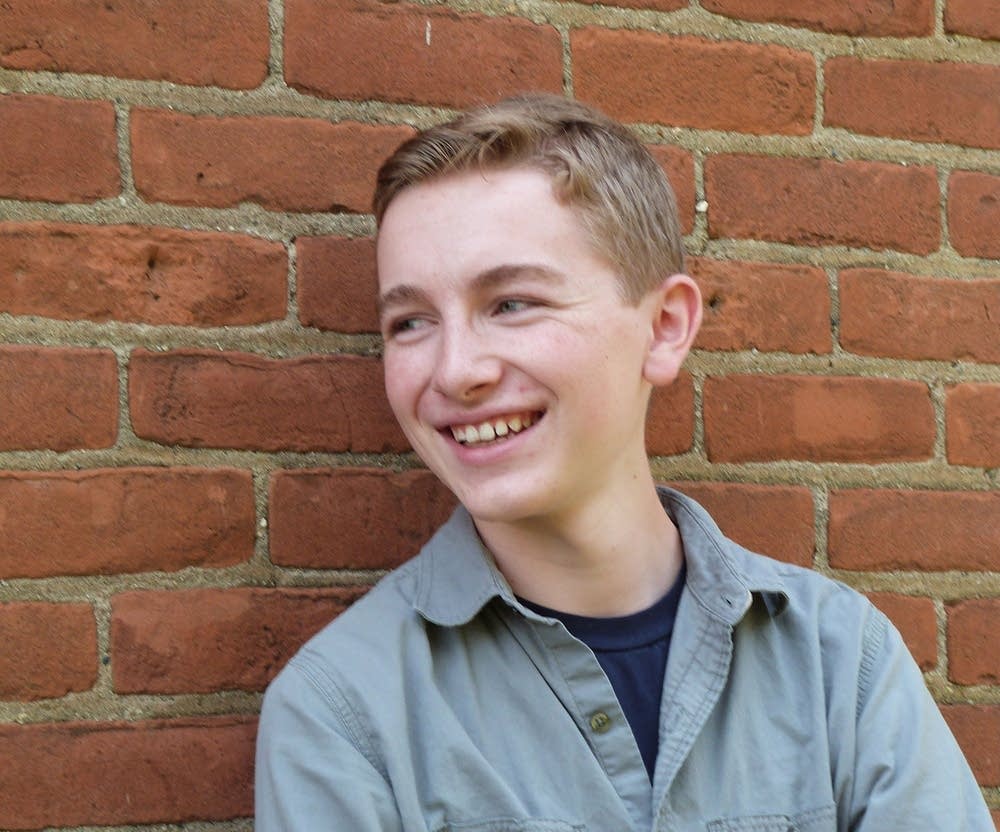 Where Are They Now? spotlights Minnesota Varsity Featured and Showcase Artists from 2011, 2012 and 2013. Austin Kraft from Savage, Minn., was a Minnesota Varsity 2013 Showcase Composer. He recently got in touch with Classical MPR's Christine Sweet to share what he's doing now.
Austin Kraft
2013 Showcase Composer
Age: 16
From: Savage, Minn.
Attends: Prior Lake High School, Prior Lake, Minn.
After the 2013 Minnesota Varsity experience, my musical endeavors have been anything but static. Just one week after the Showcase Concert at the Fitzgerald Theater, the Prior Lake High School Wind Ensemble premiered another one of my pieces, "Fantaisie in F Minor," at our spring concert. Nothing compares to that evening, seeing my peers in the crowd, the standing ovation, the humility of it all.
Through the Varsity experience and the premiere of "Fantaisie," I have started to place more emphasis on collaborating with the musicians who perform my pieces. The most memorable and valuable experience of the Varsity experience was listening to the feedback from Carol Barnett, from the other Featured Round composers, and from the Mill City Winds; each of them provided insight into my composing from an authoritative outside resource.
During the summer, I ventured into the experimental realm of the contemporary, studying the dissonance and the art of reshaping timbres and tones. I have expanded my repertoire of genres, as well as instrumentations. I have been working on various string/piano, solo piano, woodwind/piano, solo horn, and full wind ensemble pieces since the Showcase Concert. Also, several months ago, I was accepted into the Composer Mentorship program with Edie Hill, an experience that Judy Jackson and Grant Luhmann of the Varsity competition strongly encouraged me to explore. Unfortunately, due to time commitments and conflicts throughout the year, I turned down the opportunity, but I plan on reapplying next year and fully experiencing the invaluable mentorship sessions to help me grow as a composer.
In August, my grandparents and I traveled to the U.K. for several weeks and immersed ourselves in British culture. While in London, we attended a Ludovico Einaudi concert. Einaudi, an Italian pianist, inspired me to begin composing several years ago. In Edinburgh, we experienced the Military Tattoo, an annual bagpipe and drum festival held in the esplanade of Edinburgh Castle.
New encounters with global cultures have influenced my own musical style. As for my career goals, I aspire to simply create music freely, not limiting myself to specific genres or styles, but to make music for the inspiration, interest and amusement of the performers, the composer and the audience.
Minnesota Varsity 2014 is now open for submissions. Learn how to submit your music here.