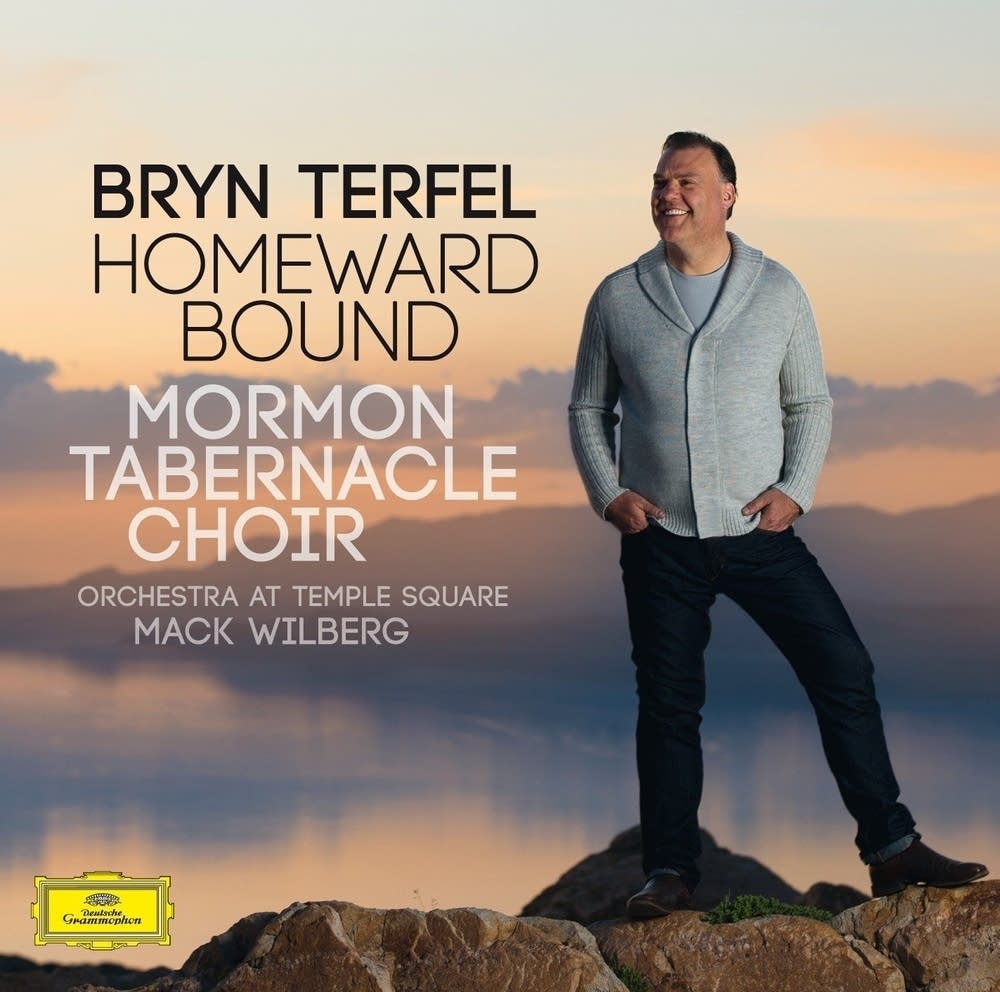 Welsh bass-baritone Bryn Terfel has no illusions about the strengths and limitations of his instrument.
"A bass-baritone is a lazy baritone. He likes to go up to those wonderful notes now and again, but he doesn't like to stay there, a little bit uncomfortable, and we know we're not supposed to be there, so what's the point?"
He continues, "If you're a bass-baritone, you cannot sing the Verdi baritone roles, no way, don't even think about it. You have to be very careful about that graveyard. You have to be very careful about which Verdi you sing."
Terfel does have a signature Verdi role; he loves playing the gluttonous, lying, womanizer Falstaff. He's been in about 12 productions, and is currently getting rave reviews for his Falstaff with the San Francisco Opera. He's also slated to play Sweeney Todd in the spring with Emma Thompson by his side as Mrs. Lovett.
Bryn Terfel is a very busy bass-baritone, and one that's not afraid to explore other styles of music. On his most recent recording, he teams up with the Mormon Tabernacle Choir.
"It was a complete honor to be front of this iconic choir and orchestra, and Mack Wilberg of course, this genius of orchestration at the helm now of this brilliant choir. It was an absolute nightmare to think of the repertoire we could do together, but in the end we've chosen a kind of historical story of American music. And sometimes crossing that river, you need these wonderful stepping stones, we have pieces like Shenandoah, we have pieces like Homeward Bound, a beautiful song written by Marta Keen, a teacher in Las Vegas, and that in essence was the catalyst to the repertoire itself."
Homeward Bound is the title track of this new release. It's also a reflection of Terfel's Welsh heritage, one that he shares with many members of the Mormon Tabernacle choir.
"Historically, the choir were started by a Welshman who took that journey from Liverpool on a ship. They didn't have anything to do, so they sang," Terfel explains. The haunting sound of the penny whistle sets the stage for this song. "It's one of my favorite songs now," Bryn admits, "and hopefully I'll get to perform it in the Royal Variety show in December with a group of Welsh singers, they were called 'Only Men Allowed,' now they're cut down to eight, and they will join me on the stage in front of Her Majesty."
Bryn Terfel welcomes a few guest soloists to join him on this recording, including a versatile Norwegian soprano who sings regularly with the choir. "Sissel Kyrkjebo has joined me in a couple of duets. One is a beautiful one, of course, At the River, an iconic song in America, I've heard it being sung in inaugurations of your presidents, and wonderful foundation events like the Richard Tucker, so I felt honored to be able to record this in Salt Lake City itself."
Sissel and Terfel also team up on Give me My Song, composed by a former member of the Swedish rock band, Abba. "it's amazing that Benny Andersson said we could use one of his songs, Benny from Abba of course. I went over to Stolkholm myself to ask him."
Terfel also recruited mezzo-soprano Tamara Mumford to sing a duet titled, Ave Verum Corpus, by Welsh composer Karl Jenkins, "Well, Tamara I met at the Met Opera, she was one of the Rhinemaidens in Das Rheingold. Karl Jenkins is a prolific writer. The Ave Verum that he wrote fitted perfectly to Tamara and my voice categories. And I wanted to invite Tamara because she is from Salt Lake City as well, so that connection was just perfect."
On Homeward Bound, Bryn Terfel also sings an aria from Handel's oratorio, Rinaldo, for the first time, "This is something in my career that I wish I would have done more often while singing Mozart. Because there were some wonderful pieces written for the Handelian bass-baritone, but sadly it never occurred that maybe I should be singing more Handel because it's great for the voice, it's like a good oil change for that engine."
Terfel was pretty revved up about making this recording, in part from his elevated sugar levels: "Little cookies and cakes and biscuits, and honey pots and jam pots were left on my table daily. But you know what, when you go to Salt Lake City, the musical welcome is second to none, the love there is like a wonderful embrace from a choir, they want the best for you, and why else are you there? They're supportive of you. So if they make me a nice cookie, I'm definitely going to eat it!"
Enter below for your chance to win a copy of Bryn Terfel's latest CD, Homeward Bound, and don't forget to read the rules.


{% fetch file="http://www.publicradio.org/www_publicradio/applications/formbuilder/user/ext_form/externalform.php?form_code=61a0941ac7bd" %}