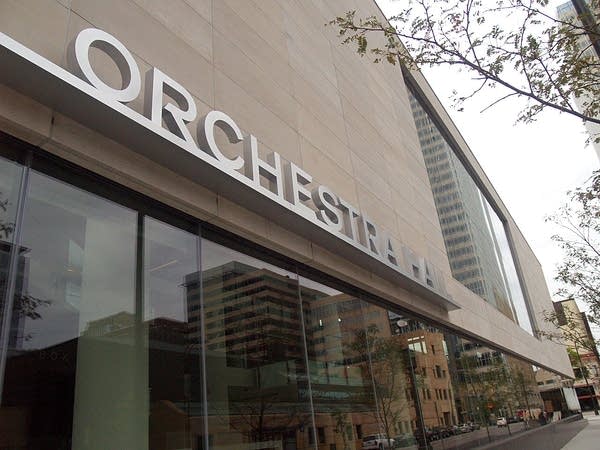 For our new weekly feature, "Moveable Feast," Rachel Hutton of Minnesota Monthly joins John Birge to talk about where to go and what to eat in destinations Classical MPR listeners may be interested in visiting.
There is no orchestra in Orchestra Hall at the moment, but there are plenty of places in the south end of downtown Minneapolis to find a symphony of food and drink, as John and Rachel describe.
Rachel points out a number of south-end mainstays like Vincent (for French-inspired food), Brits Pub (for English-style pub grub) or Massa (for fork-and-knife tacos).
A new place in the area is Devil's Advocate, located on 10th Street between Marquette and Nicollet Avenues. Rachel lauds its extensive craft-beer list, and adds that its kitchen specializes in meatballs. There are even vegetarian and pescatarian "meatball" options; any of them, avec ou sans viande, can be served over pasta or in a sandwich — or on their own.
A few streets over at Hennepin and 9th Street, the new Marin restaurant has opened in the Chambers Hotel. As its name suggests, Marin's menu is inspired by Northern California cuisine and it describes its offerings as "healthy but not tasting like it." As an example, Rachel talks about a fish dish she had that was only 350 calories but was full of flavor.