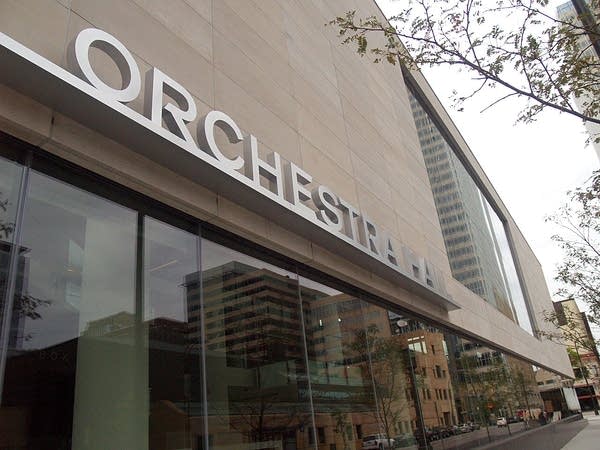 Management at the Minnesota Orchestra released a new contract proposal for musicians on Thursday, aimed at resolving the yearlong lockout. The three-year deal cuts salaries by almost 18 percent, from an average of $135,000 per year under the old contract, to $104,500.
Musicians immediately criticized management for making the offer in public rather than working through independent mediator George Mitchell. "Musicians are deeply offended that once again, management has left the Mitchell process, violated the terms of the Mitchell process, and the musicians are in conversations with the mediator and will continue to work through the mediator," said musicians' representative Blois Olson.
However, Orchestra President Michael Henson says because the deal includes money from a coalition of 15 local foundations and companies, he wanted the public to know about it. "We felt that it was important that as this offer was generated by the community that we actually make the community aware of this offer outside the mediation process," Henson says.
Management has asked for a vote by secret ballot by noon Monday. Olson says the musicians will only respond to proposals through the mediator. Both sides are working against a deadline of Monday, Sept. 30, to find a deal to prevent the resignation of music director Osmo Vänskä.