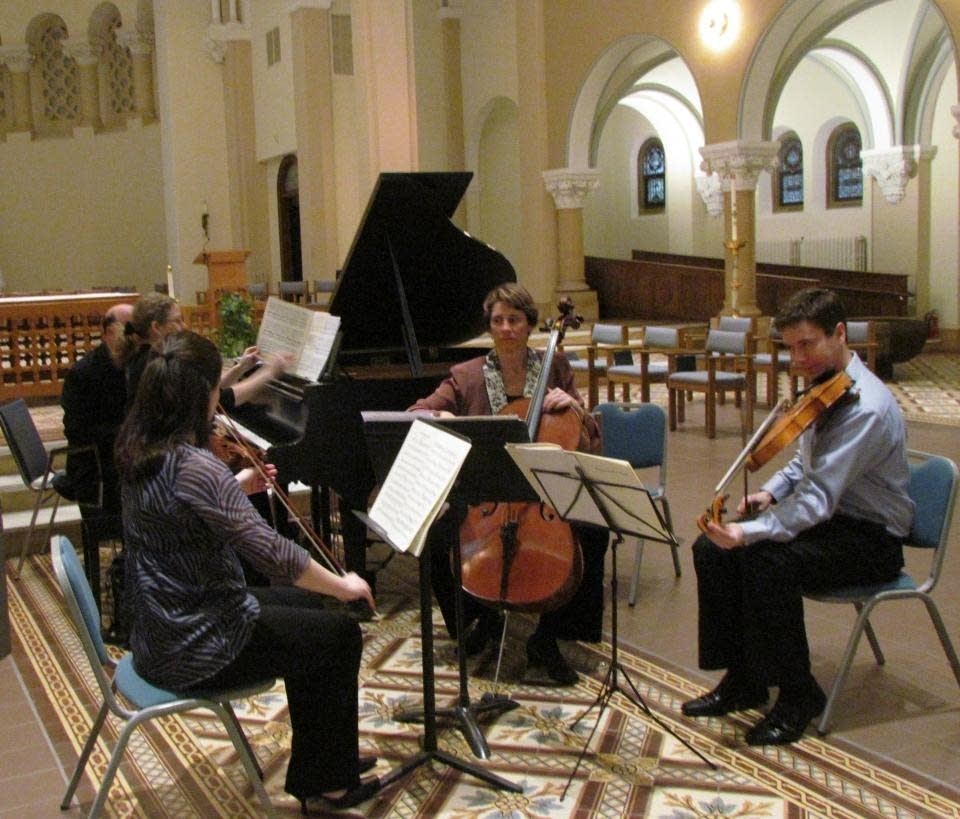 In this week's Regional Spotlight, it's a performance that's perfect for fall from the Music on the Hill series in Mankato, Minn.
The second cello in Schubert's famed String Quintet in C Major gives the piece an earthy and autumnal feel.
This excerpt from the String Quintet is from a March 2013 concert and includes members of the Mankato Symphony Orchestra. Violinists Karen Kim, Lydia Miller and Sam Bergman, and cellists Eugena Chang and Hanno Strydom are featured in this performance.