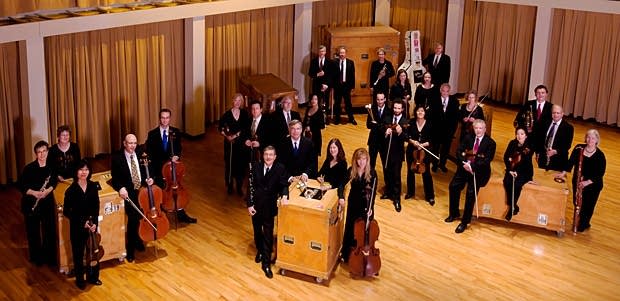 For our new weekly feature, "Moveable Feast," Rachel Hutton of Minnesota Monthly joins John Birge to talk about where to go and what to eat in destinations Classical MPR listeners may be interested in visiting.
This week, Rachel and John talk about what to eat during the Saint Paul Chamber Orchestra's opening weekend.
Downtown Saint Paul
Although it's located right in downtown Saint Paul, at Meritage you will feel like you're in Paris! Oyster lovers will also be pleased with the oyster bar, which serves a dozen varieties of fresh oysters.
Lowertown
The Buttered Tin is a local bakery specializing in all different kinds of sweets and pastries, including homemade takes on beloved Hostess products.
Familiar Favorite
Cosetta is a neighborhood staple, and its new renovations have made it bigger and better — new additions include a formal restaurant, a roof deck and a brand new pastry shop. It's Saint Paul's version of Eataly!
Rachel Hutton covers food and travel at Minnesota Monthly.