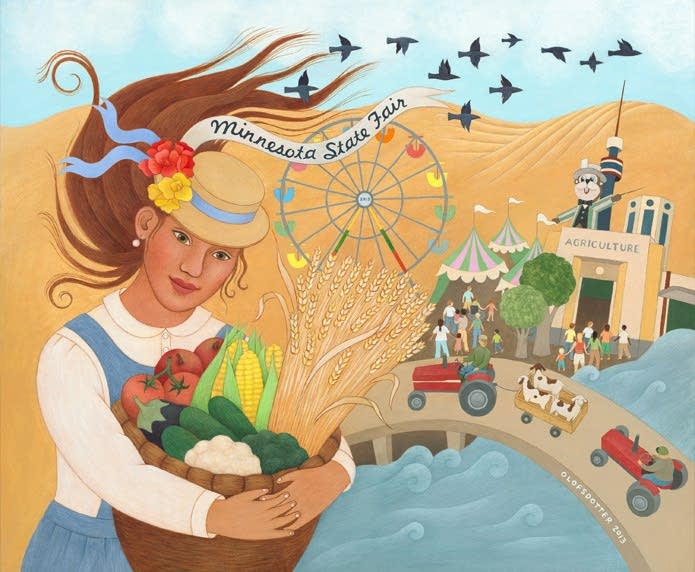 For our new weekly feature, "Moveable Feast," Rachel Hutton of Minnesota Monthly joins John Birge to talk about where to go and what to eat in destinations Classical MPR listeners may be interested in visiting.
This week, Rachel and John talk about what to eat at the Minnesota State Fair, focusing on healthier (but not less tasty!) options.
Vegetarian
Vegetarians will probably have the best luck at the International Bazaar. Rachel recommends checking out Holy Land, which features mediterranean staples such as falafel, hummus and baba ghanoush.
Locavore
If bacon on-a-stick is more your speed, check out Minnekabob instead. This stand features flavorful locally-raised meats that are leaner and just as delicious.
Also, be sure to try some fabulous sweet corn! The State Fair is the destination for the most delicious sweet corn in the state. It's sourced from a local farmer and picked fresh that very morning. It's fabulous all by itself — no butter or salt necessary!
Dessert
Instead of going for a deep-fried candy bar, head to the Agriculture Horticulture building to try the cider pops. Minnesota-grown apples are pressed into fresh cider and then frozen into popsicle strips for your enjoyment. Refreshing and delicious!
Rachel Hutton covers food and travel at Minnesota Monthly.