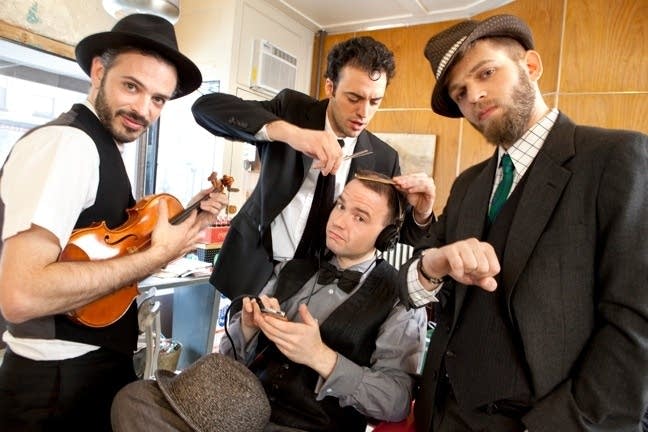 For our new weekly feature, "Moveable Feast," Rachel Hutton of Minnesota Monthly joins John Birge to talk about where to go and what to eat in destinations Classical MPR listeners may be interested in visiting.
This week, Rachel and John talk about what to eat in Stillwater, Minn., during The Stillwater Music Festival (through Aug. 27).
Favorite Standbys
Smalley's Caribbean Barbeque is a fun choice for a dinner destination. Rachel personally recommends the pulled chicken sandwich, which comes complete with a skull-and-crossbones branded bun!
If you're a wine lover, Northern Vineyards Winery is a definitely worth a visit.
Domacin Restaurant & Winebar is another excellent choice for wine enthusiasts, due to its extensive wine list. Interested in an intimate dining experience? Call in advance to book the captain's wine room for a cozy private party.
New places
The Green Room is located on Main Street in a historic building and serves international fare.
QuickFire features Neapolitan-style pizzas that range from traditional to funky, with toppings like Thai chicken and macaroni and cheese.
Lift Bridge Brewery offers brewery tours and a tap room, so head on over to sample some local beer!
Cooks of Crocus Hill has recently opened a Stillwater location, so if you are interested in learning to cook like a pro, this is a great place to take a cooking class.
Rachel Hutton covers food and travel at Minnesota Monthly.