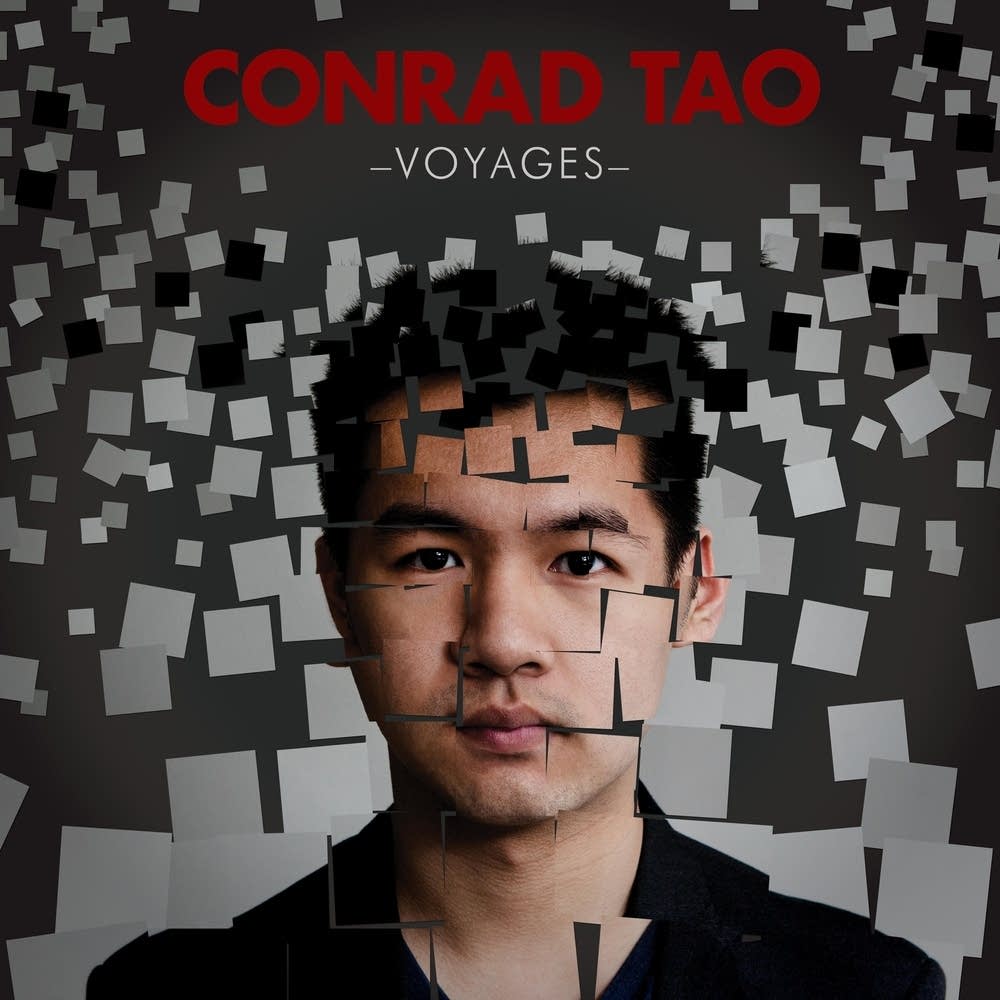 "Life is a journey, not a destination." As far as pianist/composer Conrad Tao is concerned, that famous quote by American poet Ralph Waldo Emerson applies to composition as well. Tao describes how that idea plays out in his first full-length recording titled "Voyages."
"And so ultimately, the album became about motion and travel and what it means to get from point A to point B - but more importantly, what happens in between, the actual process of getting from point A to point B. And that process is tangential, it's murky, it's unpredictable and that's what this album is ultimately about."
At age 19 Conrad Tao's journey is just beginning, yet he's already quite accomplished. He's been named a Presidential Scholar in the Arts, and a Gilmore Young Artist, and last year Tao received an Avery Fischer Career Grant, not to mention his full international concert schedule and his composition studies with Christopher Theofanidis at Yale University.
An original composition by Conrad Tao titled "Vestiges" is the centerpiece of this new recording. "And these pieces were written in 2012 and they were inspired by dream images that I had experienced in the fall of 2011 - a series of strange, surreal dream images that all came together in one evening - and I chalk it up to going to college for the first time."
"Because these dream images were kind of transforming - they went through several transformative processes. On the one hand, they transformed very literally from dream image to musical form. But in addition, just because dream images tend to do this, they kept changing and reproducing in these odd, complicated and inexplicable ways. I wanted to see what would happen if I structured an album around that idea, those general themes of change and development and more crucially, the process of change and evolution, if you will, itself."
Those transforming images take shape throughout this recording on other works, including Rachmaninoff's lyrical Five preludes and Ravel's Gaspard de la nuit, a work that's built on never-ending motion. "I would argue that the most conventionally lyrical movement of Gaspard is "Ondine," which does have phrases that seem to be going somewhere, and yet there's something that happens in "Ondine" where phrases go somewhere and just immediately continue," Tao explains. "There's none of the satisfaction of 'here we are, we're here now' - it's very much, 'here we are but we're going somewhere else.' And yet at the same time there's kind of a beautiful inevitability about that unpredictability."
Conrad Tao's musical influences change as often as his listening habits. While absorbing the music of Brian Eno and Messiaen, Tao found himself writing a work for piano and iPad titled iridescence. He says it's very similar to the way the Icelandic pop singer/songwriter Bjork approaches her music using a react-able mobile app that creates inputs and delays to create special effects.
"So what I do is, I trigger different synthesizer sequences which I've pre-programmed by moving blocks around on the react-able. Additionally, the iPad will be processing the piano sound. And it does this by using its built-in microphone, which is very, very simple. Well, kind of. I was very interested in writing something that utilized technology but also was more accessible to the performer because I do think that working with electronics is seen by a lot of performers - and certainly was by me - as a completely new language. It was a little bit intimidating and of course there's so much value to diving into that immense field because it is its own language and I think that that should be celebrated."
Shaping the future of classical music--that's what this teenager from Illinois is doing on his debut solo recording, "Voyages," and during his three-day festival in Brooklyn this week called "Unplay," which examines the musician's changing role in contemporary culture.
Free download from "Voyages," courtesy of Conrad Tao:
Right-click (or command-click on a Mac) to download
The download is Tao's "Upon viewing two porcelain figures," from his larger work Vestiges.