Richard Green listens to classical every day - along with a busload of school children.
He "subjects" them to music as much as possible, but says that no, this is not a music appreciation course, but as this is his bus, this is the music we will listen to.
Dick has had a wonderfully creative life. He studied theory and composition at the U with Dominic Argento, and was the first guitarist to receive a performance degree in 1968.
Later, creative art took his interest and he worked for several different ad agencies as art director. I've attached a couple of his extravagant and fanciful creative paintings. Surprising to me was that Dick works intuitively, making few sketches and simply working through the painting until it's complete. Upon looking more closely, it's astonishing to see the results of this practice.
As agencies downsized, Dick found himself needing to move on and struggled with what to do, trying several different careers, but landing on bus driving. It certainly gives him plenty of time to think, meditate on music and share with a few eager students.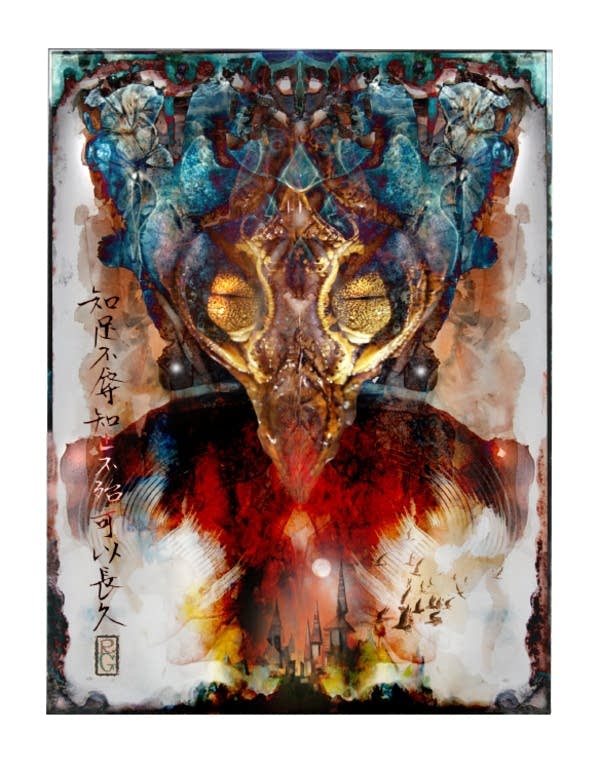 Dick's playlist is filled with what he describes as "chestnuts." A real surprise is Glenn Gould playing Brahms, faster, less sentimental but with a kind of poised reverence.
---
Dick Green's playlist:
Ludwig van Beethoven, Sonata No. 13: Finale - Alfred Brendel
Robert Schumann, Symphony No. 2: Finale - Staatskapelle Berlin/Barenboim
Johannes Brahms, Intermezzo in A - Glenn Gould
Maurice Ravel, Le Tombeau de Couperin: Menuet - SPCO/Wolff
Carl Nielsen, Helios Overture - Swedish Radio Orchestra/Salonen
---
Next week I'm joined by architect Sam Olbekson. He works for The Cunningham Group and is a champion of sustainable design. As a Native American, he focuses on culturally sensitive buildings. His playlist is deeply calming and soulful.