Stuart Pimsler walks like a dancer with gorgeous posture and poise, but he didn't start out in dance.
The route to co-directing a company named after him was rather circuitous beginning with a few ballroom lessons taught by dad in the basement followed by mixers at his all-male college with the local women's college.
He majored in English and always wrote, was involved in political and societal issues and modern dance's physicality called to his athletic side.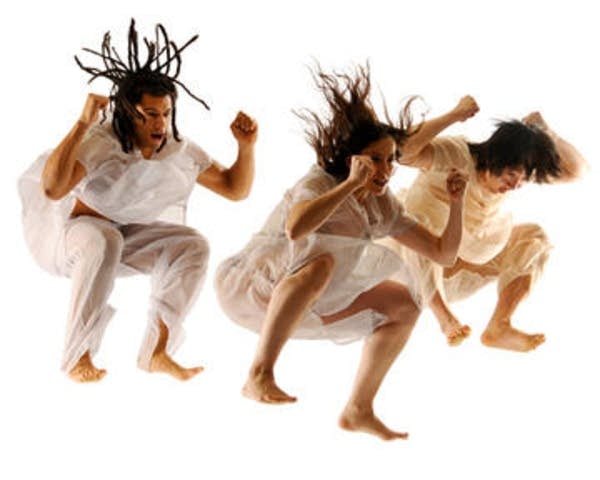 But it wasn't until after law school — where he found he was not at all a good fit — that in a dark day, he walked into dance class and was forever hooked.
The work seen at Stuart Pimsler's performances is political, challenging and deeply moving. And music's role is not as a time-keeper but more cinematic. It's purpose is to inspire an atmosphere.
This fits into the ethos of Stuart Pimsler Dance Theater which uses both the elements of dance and theater in its name. The performances are not only ones of physical beauty and movement, but speak of grander things.
Though this weekend's new work "Walking, Singing and Other Habits" is a kind of homage to Walt Whitman and the art of the every day. Stuart tells me the company looks for the sublime in the ordinary.
So it's fitting that we hear music on Stuart's playlist that could inspire a whole range of feelings and discussion. All new to me and I hope you enjoy!
---
Stuart Pimsler's playlist:
Ingram Marshall, Kingdom Come - Kronos Quartet/Theatre of Voices
Spiritual - Ethel String Quartet
---
Next week, Laura Eash is my guest. She is a member of Minnesota Green Corps and serves in the City of Saint Paul's Public Works Department. She loves classical music playing while she helps plan the next bike and pedestrian trails.