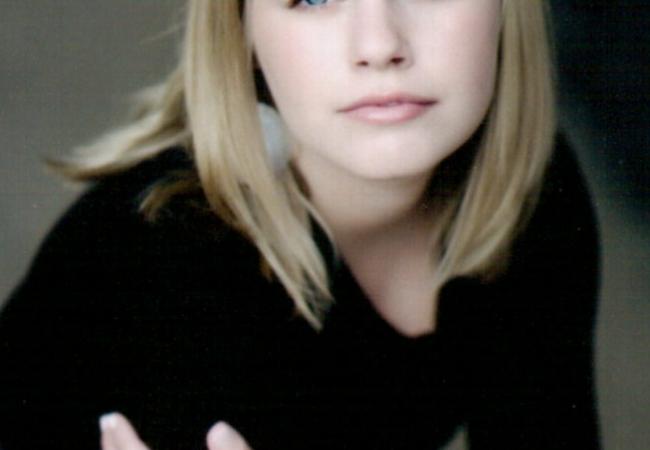 Where Are They Now? spotlights Minnesota Varsity Featured and Showcase Artists from 2011 and 2012! It's been fun catching up with them to ask what they're doing now and what they remember and value most about their Minnesota Varsity experience. We're pleased to share their inspiring stories with you. And we're proud of every student across the state who's entered Minnesota Varsity and shared their music-making with us and with their friends, families, and communities. Will you be one of 2013's Featured Artists? Start now.
Today, a visit with Ellen Christensen:
2012 Featured Artist
Age: 19
Hometown: Edina
Student at: St. Olaf College, Northfield MN

"I am a freshman music major at St. Olaf College. My life has definitely changed since the spring; I moved out of the house, met new people at college, started taking music theory, and voice lessons from a new teacher!
Being a part of the Minnesota Varsity Competition gave me great performance experience, and working alongside such a vast array of talented musicians was so humbling. My favorite part of The Varsity Competition was singing at The Minnesota State Fair; it was such a cool (well, sweltering actually) environment to perform in!
I hope to continue performing once I graduate from St. Olaf, and I am still exploring other music career possibilities."