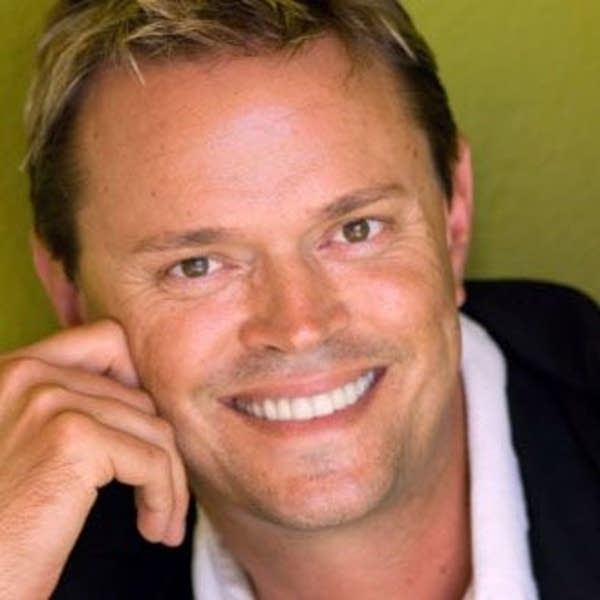 Dane Stauffer had me at "hello."
He is a born entertainer and - as his publicist pointed out to me - the guy every gal wants on her holiday party guest list.
Dane is currently playing in "Triple Espresso" at the Music Box Theatre, a play he calls super physical, slapstick, Carol Burnette meets Buster Keaton and a play everyone can see from grandma to little kids.
The only thing is all that comedy and all that constant "being on" takes its toll on a person and a couple of years back, Dane and his pals discovered a Compline service just across the street. There he heard ethereal music of the Renaissance, the kind of otherworldly floating music that takes a person out of the here and now, though he tells me it oddly makes you feel more centered and present - and addicted him to classical music.
Dane got his start at the Children's Theatre Company - but he played piano too as a kid and has found that the work relates to comedy, the rhythm, the structure, theme and variation. He still sings and plays the ukulele and sings and tells me that bringing music and comedy together is a great joy.
One stint was working at Schmitt Music and without being too tough on folks just wanting to find music to play, Dane says one should never trust a comedian when they are looking for a piece, like Mozart's "I'm inclined to knock music." (that would be Eine Kleine Nachtmusik.)
---
Dane Stauffer's playlist:
Wolfgang Amadeus Mozart, Eine Kleine Nachtmusik - McFerrin/SPCO
Joseph Canteloube, Songs of the Auvergne - Dawn Upshaw/Lyon
Frederic Chopin, Fantasie Impromptu - Vladimir Ashkenazy
Ralph Vaughan-Williams, The Lark Ascending - Nigel Kennedy/City of Birmingham Symphony
Peter Tchaikovsky, The Nutcracker: Mother Ginger - Gergiev/Kirov Orchestra
George Gershwin, Rhapsody in Blue - Jean-Yves Thibaudet/Baltimore Symphony
---
Next time my guest is Rob Zeaske, the CEO of Second Harvest Heartland. Food is a basic necessity. Rob's mission in life is to ensure Minnesotans are fed and his playlist reflects a feeding of the soul.