"I love Mr. T!"
That's what Artistic Director of Minnesota Ballet Robert Gardner told me when we spoke about "The Nutcracker" a ballet so popular it can fund the entire season for a company and often is the only ballet most people see.
And after years of productions, some dancers after hanging up their toe shoes say never again.
But for Robert - having danced the big roles and now ushering young dancers into their first experience - he sees the music as the most danceable of all, and a vehicle to get music straight into the muscles.
Robert Gardner was educated at the American Ballet Theatre School and had the opportunity to work with one of the greatest choreographers and teachers of all time, George Balanchine. There he learned the power of the music of Stravinsky where a dancer can't just count to four or eight over and over, but learn to move in mixed meters, and to angular sounds and complex forms.
Later, Robert toured with Joffrey and it was there that his mentors saw in him the ability to be a mentor himself.
Coming to dance late - and having a background in music - he was someone who watched and listened to everything. In fact, he liked to learn every part and see the bigger picture of how things all tied together. This led naturally - and quite successfully - into a career as a ballet master and eventually director of a company.
His taste in music is eclectic and profound. I was most curious about Robert's creating steps and then searching out music afterwards for "Dracula" - an incredibly daunting task that turned out to work out just right and included such disparate music as Shostakovich, Vivaldi and Janacek.
You can see Robert on stage this weekend in The Nutcracker - he's the funny looking woman in Act 2 with bright red hair and a bunch of gingerbread children lurking under her wide skirt.
---
Robert Gardner's playlist:
Peter Tchaikovsky, Nutcracker: Dance of the Snowflakes - Gergiev/Kirov
Dmitri Shostakovich, Ballet Suite #2: Sentimental Romance - Jarvi/Scottish National Orchestra
Igor Stravinsky, The Firebird: Dance Infernale - Nagano/London Symphony
Leos Janacek, String Quartet No. 1: Adagio - Emerson Quartet
Mary Ellen Child, Dreamhouse: Pizz hochet - Ethel
---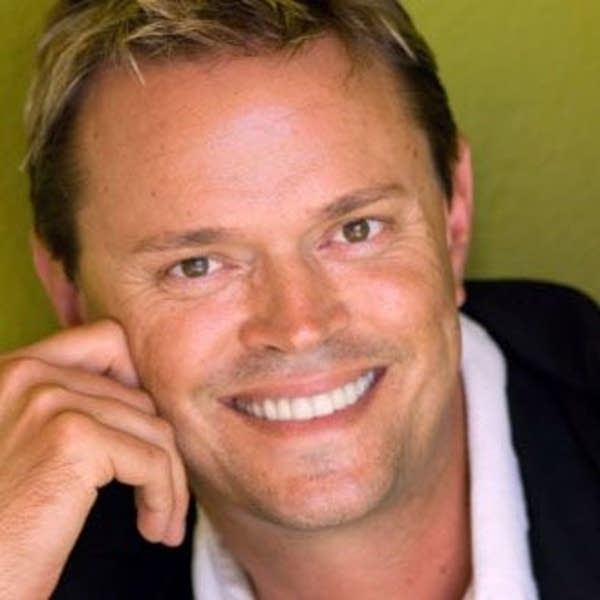 Next week, he acts, he sings, he writes scripts and he does a pitch-perfect Minnesota accent - the life-of-the-party everyone wants on her guest list, Dane Stauffer joins me with a playlist of gems.