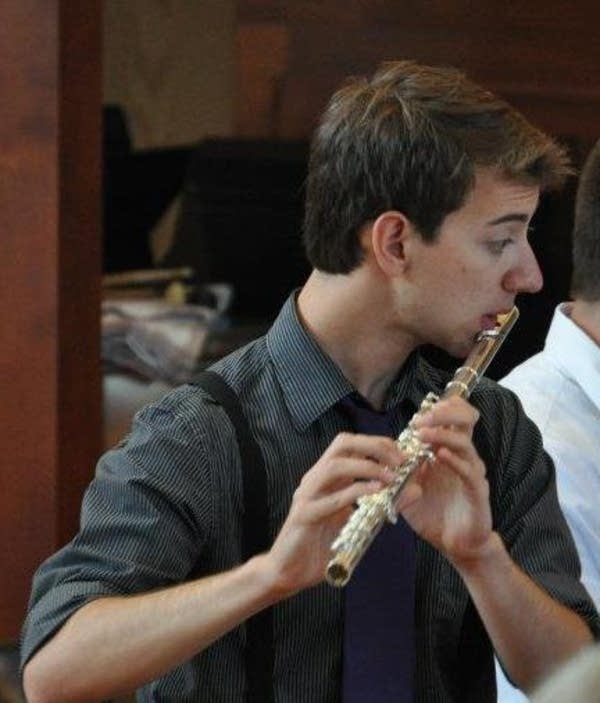 Where Are They Now? spotlights Minnesota Varsity Featured and Showcase Artists from 2011 and 2012! It's been fun catching up with them to ask what they're doing now and what they remember and value most about their Minnesota Varsity experience. We're pleased to share their inspiring stories with you. And we're proud of every student across the state who's entered Minnesota Varsity and shared their music-making with us and with their friends, families, and communities. Will you be one of 2013's Featured Artists? Start now.
Today, a visit with Joshua Weinberg:
2011 Showcase Artist
Age: 19
Hometown: St. Peter
Student at: St. Olaf College, Northfield MN

"Since 2011, I have grown immeasurably both as a person and musician. College has shown me how much I've yet to learn and grow. It has been an incredibly humbling experience, and a very challenging and taxing one as well. I am constantly busy with study, practice, rehearsal and socializing. Sometimes it can be overwhelming, but I love it all the same!"
"I'm planning on finishing my Bachelor's of Music degree in Flute Performance here at St. Olaf College and am looking into graduate school at Rice University's Shepherd's School of Music. I may also take a year off to study flute in Germany and Austria after I graduate."
"Minnesota Varsity gave me much needed confidence and support as I headed off to college. I believe that it was even a determining factor in my entrance into St. Olaf. The opportunity to perform on the Fitzgerald Theater stage in front of an incredible audience was one of the best experiences of my life and I am so very happy that I got to share such an experience with the rest of my community and state."
Joshua played Katherine Hoover's Kokopeli in the Minnesota Varsity 2011 Showcase Concert. Above is a recent recording of his performance of Hoover's Winter Spirits.