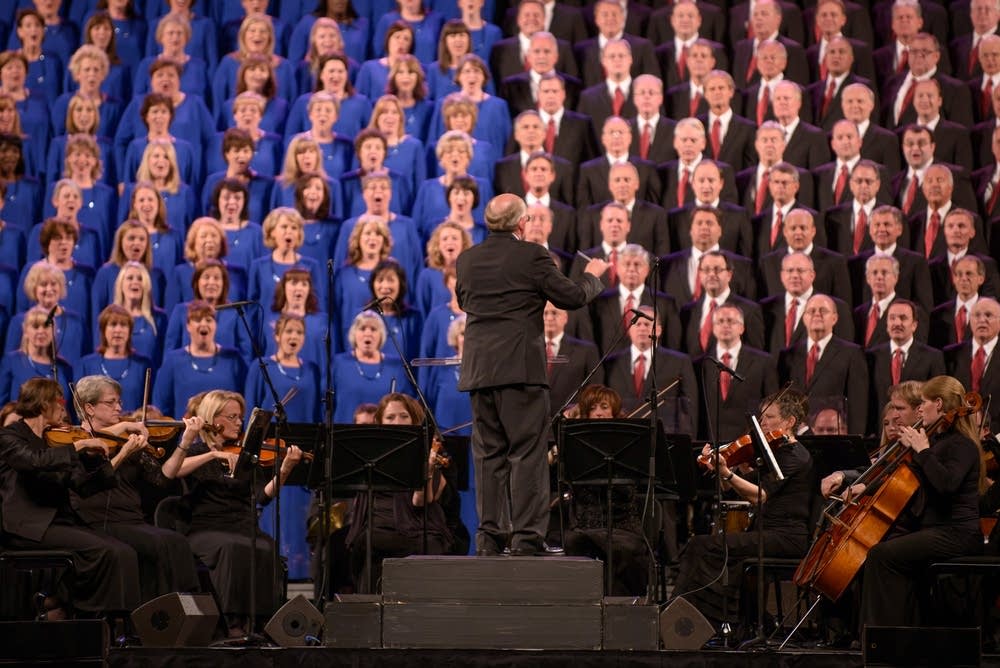 Classical Minnesota Public Radio was thrilled to bring The Mormon Tabernacle Choir to The Target Center in the summer of 2013.
On Thursday, June 20, 2013 the Mormon Tabernacle Choir performed in Minnesota for first time in over 20 years. Minnesota was the and the last stop in the Choir's 2013 Midwest tour.
The Mormon Tabernacle Choir performed a broad range of music for the 2013 tour - selections were drawn from the Choir's vast repertoire which ranges from Bach to Broadway. The concert featured choral masterworks, American folk music, hymns, music from around the world and patriotic music. Several of the Choir's signature pieces, including "Battle Hymn of the Republic" for which it won a Grammy Award, was included on the program.
The Choir was also accompanied by sixty-five members of the Orchestra at Temple Square, and they too gave a wonderful musical performance.
Brennan Summers was the winner of Classical MPR's guest conductor contest, which gave him the opportunity to conduct the 360 voice Mormon Tabernacle Choir. Listen to the audio (above, right) to hear him explain why he wanted to conduct the Choir, and hear his family's emotional reaction to his performance.