What happens to a musician who has been told he can't play anymore - or at least is never going to have the control of his fingers the way he'd taken for granted so many years?
For guitarist Billy McLaughlin it was like the world was coming to an end.
He'd been making music - his own music - for 20 years. He was touring, recording, and his billboard topping discs were delighting fans all over the country.
Now what?
Billy and I share some commonalities - both graduated from USC, both professional musicians and both have a neurological movement disorder called dystonia.
Dystonia effects muscle control and for no known reason makes those important muscles we need to make our art move in spastic ways or curl upon themselves, contract into a claw or just not work at all.
For me, well, I'm in radio now. For Billy, he just wasn't ready to leave it all behind. It's taken years, but he has found a way to play in spite of his illness and to continue to make all of us filled with joy and a kind of utter peace when we hear his music - and he's done the same for himself.
And what a special person Billy is! So filled with joy himself after turning what life threatened to take away into one of his greatest gifts.
This week and next, public television will air a special on Billy playing his signature finger tapping style with an orchestra and speaking about his life in music.
And just in time, I caught up with him to share his favorite classical playlist with us.
---
Billy McLaughlin's playlist:
Frank Bridge, Suite for String Orchestra - Bournemouth/Del Mar
Erik Satie, Gnossienne #1 - Jean-Yves Thibaudet
Paul Hindemith, Mathis der Maler - Atlanta/Levi
Eugenio Toussaint, Gaugin - Camerata de las Americas
---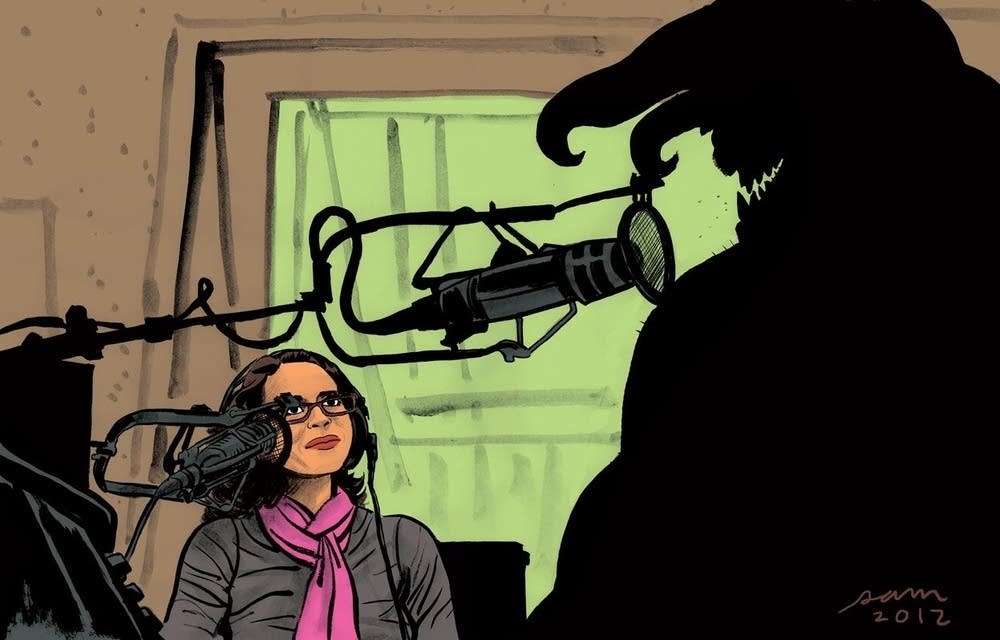 Next week is Halloween and we will step into the MPR dungeon below the lower level parking garage and visit with cartoonist Sam Hiti who has agreed - well, by coercion - to pick a playlist and draw - under duress - illustrations of these spooky pieces.