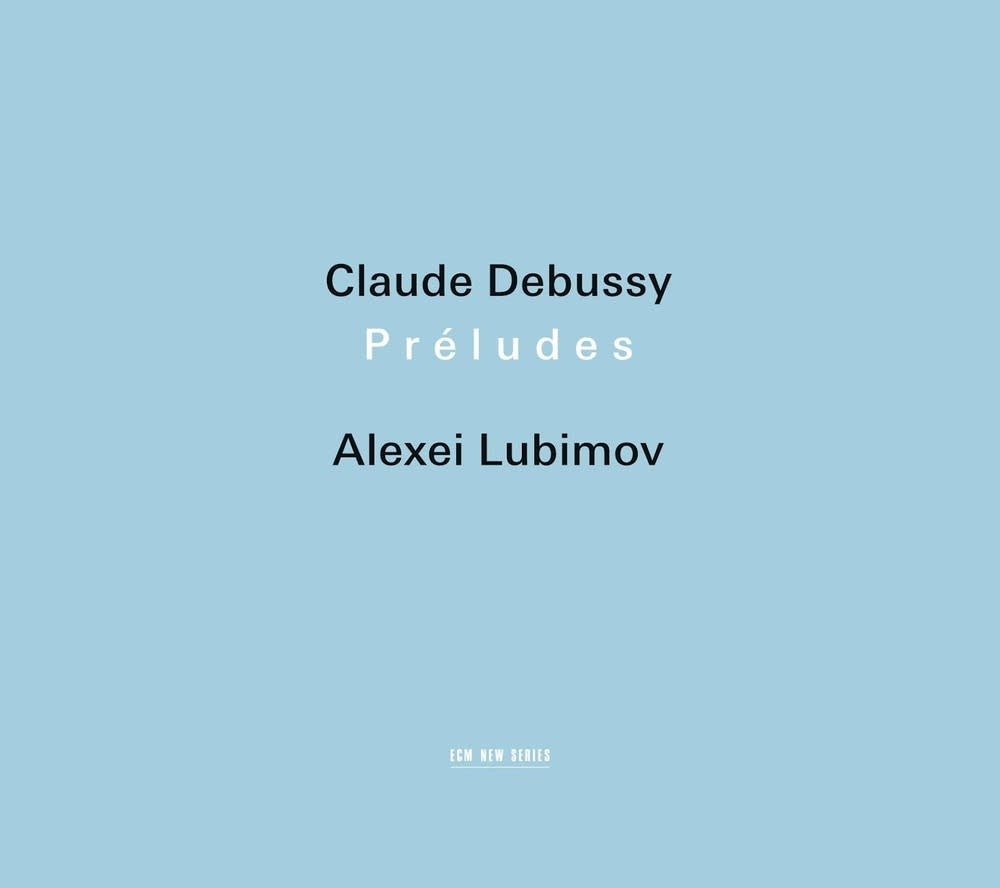 The esteemed Russian keyboard player Alexei Lubimov developed a passion early on for music of the Baroque era, period instruments and 20th century music. His newest recording is a two-CD collection of Preludes by the French Impressionist composer Claude Debussy, who was born 150 years ago on August 22nd. Lubimov says the timing of this release was a coincidence. "You know, Debussy was one of the most important composers through my life," he explains, "And I discovered him when I was in the conservatory getting through the class of Heinrich Neuhaus, a great teacher and a great pianist of the first half of the 20th century. I played some works of Debussy and, step by step, I understood the Preludes as a set of pieces, like a summary of aesthetics, philosophy and musical discoveries."
Lubimov was in his mid-20s when he first performed the full cycle of Debussy's Preludes in concert in Moscow. When he recorded them for the first time in the early 1970's it was on a modern piano. For this collection, Lubimov creates a new palette of sound by recording these significant works on two different pianos from the composer's period.
"I discovered two excellent instruments through a collector and restorer of those instruments in Belgium," Lubimov explains. "Both in Belgium, because Belgium is known as a country for restoration of historical performance," he adds. "The Bechstein of 1925, which was used for the first book of Preludes, was restored by a Belgian maker and restorer, Chris Maene."
Then, just by chance, Lubimov played in Belgium's Polish Embassy, which is where the second piano was unearthed. "It was a Steinway exactly from Debussy's time, built in 1913, restored and with miraculous sound — harmonies colors which are not available on a modern Steinway."
"I find in the instruments quite a lot of differences," Lubimov clarifies. "Bechstein, in the first book, I think sounds more maybe classical, more transparent, more clear, more youthful for structural music. And the Steinway of 1913, used in the second book, is an excellent example of the piano with mixed colors, with specific possibilities to play with tone clouds or tone mists, which are very common in the second book.The second book is more sophisticated music, more complicated, sometimes not tonal. Sometimes you can't discover in which key the piece is written."
In addition to the two sets of twelve Preludes, there are also two works on this new recording that showcase both pianos: Maurice Ravel's transcription of Debussy's Three Nocturnes; and the composer's own two-piano transcription of "Prelude to the Afternoon of a Faun." On these performances Lubimov teams up with his protégé, Alexei Zuev. It was the discovery of these two special pianos from Debussy's era that inspired Lubimov to record these two additional pieces: "So I liked very much Debussy's own arrangement of this piece and the absolutely brilliant, really breathtaking, I must say, transcription of the Three Nocturnes made by Maurice Ravel."
Claude Debussy's inventive approach is what's made him one of the most important composers in musical history. With this new collection of Debussy's Preludes, Russian pianist Alexei Lubimov shares what he believes is the composer's broader vision. "I hope I touch not only the texts of the score. I tried with the help of these pianos, and with the help of knowing the other music of Debussy and surrounding music, to give a kind of a multi-vision [of Debussy], because he is one of the composers, one of the few composers who had some special vision. I have to say multi-visions, not only in sounds but in pictures, in his instincts, and his feeling of musical space and some kind of state of mind."
Classical MPR is giving away five copies of this new disc. Read the rules and fill out the form to enter!