The first time I met Senator Dick Cohen was backstage at the Ordway when I was hosting the Sally Awards. Senator Cohen was recognized in 1998 for his commitment to the arts and this past year was a special guest at the ceremony.
And it should be no surprise to anyone who knows about his tireless work for the arts in Minnesota. Cohen led the campaign to include funding for the arts in the Clean Water, Land and Legacy constitutional amendment that Minnesota voters approved in 2008, and he serves on boards of both the Guthrie Theatre and the SPCO.
In 2009 President Obama appointed him to the President's Committee on the Arts and Humanities, along with other artists including Yo-Yo Ma and Jennifer Aniston. He tells me he's met Yo-Yo - and mentioned to him that he chose his particular performance of Dvorak for this session - but that he's never met Ms. Aniston.
Senator Cohen and I had a great time listening to his playlist, one he says he had a particularly tough time limiting to just 20 minutes. While he doesn't make music himself, he describes so beautifully how music makes us feel.
He includes a taste of Mahler, Beethoven and Dvorak which he says he could not bear to be without. There is Borodin's magical "In the Steppes of Central Asia" as well as an emotionally jarring piece we don't listen to very often, Shostakovich's Symphony No. 11 "The Year 1905."
---
Senator Cohen's playlist:
Gustav Mahler, Symphony No. 5: Adagietto - New York Philharmonic/Bernstein
Alexander Borodin, In the Steppes of Central Asia - Gothenberg/Jarvi
Antonin Dvorak, Cello Concerto - Yo-Yo Ma/Berlin/Maazel
Ludwig van Beethoven, Choral Fantasy - Helene Grimaud/Swedish Radio/Salonen
Dmitri Shostakovich, Symphony No. 11 "The Year 1905" - Rotterdam/Gergiev
---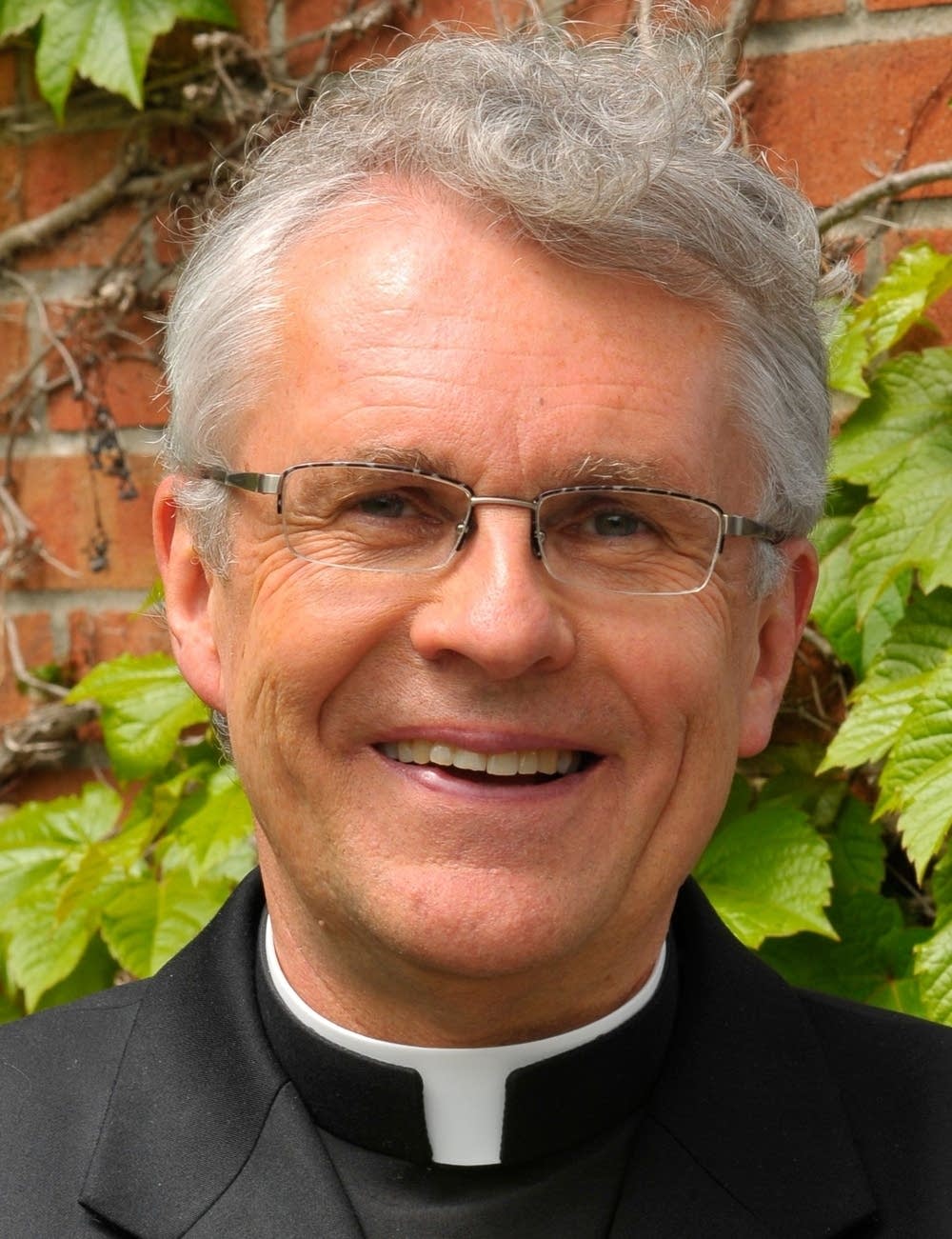 The President of St. John's University Father "Bob" Koopman is my guest next week. He loves to listen to opera on his many drives to The Cities, and he tells me he needs to stay on cruise control or when the music gets dramatic, he might speed up to 90!