Larry Zea is a cattleman in Blackduck.
He showed up to our chat at the Bemidji station with several books of photos to show off his amazing and unusual breed of Scottish Highland cows - shaggy beasts with impressive horns that can stand extremes of temperature whether in Northern Minnesota or the high mountains of Chile.
In fact we spent a good deal of our time together swapping stories about Chile - a place I've visited only once and Larry dozens of times. This was just after Larry handed me a bottle of maple syrup he had just made on his farm.
Larry is someone who has a zest for life. He's a pilot, has traveled the world and nowadays - with a full growth of white whiskers - plays Santa Claus at the local mall.
He loves opera so much he hasn't missed a single Met broadcast. His first live opera was Aida - just one day before his first son was born. His favorite opera - and desert island disc - is Tosca. There was a time when Larry named his cows after some of opera title roles - so somewhere out in his field there was one very special Tosca and Aida.
Larry's actually a singer himself who attended Iowa's Cornell College Conservatory and singing tenor with the Navy Sea Chanters.
On his playlist are two pieces from the Navy Band Sea Chanters - perhaps the most famous shanty "Blow the Man Down" which captures life on the open sea. As well as the navy hymn "Eternal Father," one Larry sang on several occasions for burials at sea that were particularly poignant. In one story, he tells of President Nixon accosted by a distraught widow. When Secret Service tried to pull her away, Nixon said leave her be and let her to unload her anguish without reproach.
As a schoolboy, Larry listened to the great opera singers and he's brought a couple of vintage recordings from the Golden Age by Larry Warren, Jussi Bjorling and Beniamino Gigli. It's fascinating to hear these singers one after another who all had the power for the Met stage, but sing with a sweetness and beauty that's intimate.
The final piece is Chopin's "March Funebre" a piece that Larry played in arrangement for the Navy Band marching in President Kennedy's funeral. It was a powerful moment that he will never forget.
---
Larry Zea's playlist:
Sea Chanty; arr: Alice Parker, Blow the Man Down - The Navy Sea Chanters Chorus
John B. Dykes, Eternal Father (Navy Hymn) - The Navy Sea Chanters Chorus
Georges Bizet, Agnus Dei - Leonard Warren
Charles Gounod, Faust: Valentin's Aria - Leonard Warren
Giuseppe Verdi, Aida: Celeste Aida - Jussi Bjorling
Giacomo Puccini, Tosca: O dolci mani - Beniamino Gigli
Frederic Chopin, Piano Sonata No. 2 "March Funebre" - Artur Rubinstein
---
Check out more from Music with Minnesotans:
Linda Z. Andrews, Ann Bancroft, Charles Baxter, Philip Brunelle, Mayor Chris Coleman, Michael Pearce Donley, Joe Dowling, Dr. Victoria Elmer, Gwen Freed, Nancy Gibson, William Gurstelle, Karen Hansen, Steve Heitzeg, Stuart Loughridge, Allan Naplan, Stephen Paulus, Chris Polydoroff, Consie Powell, Lois Quam, Mayor RT Rybak, Nick Schneider, Steve Schon, James Sewell, Mary Shideler 'The Kayak Lady', Ann Swenson, The Reverend Spenser Simrell, Ann Swenson, Paul Thissen, Dale Warland, and Matt Wehling.
---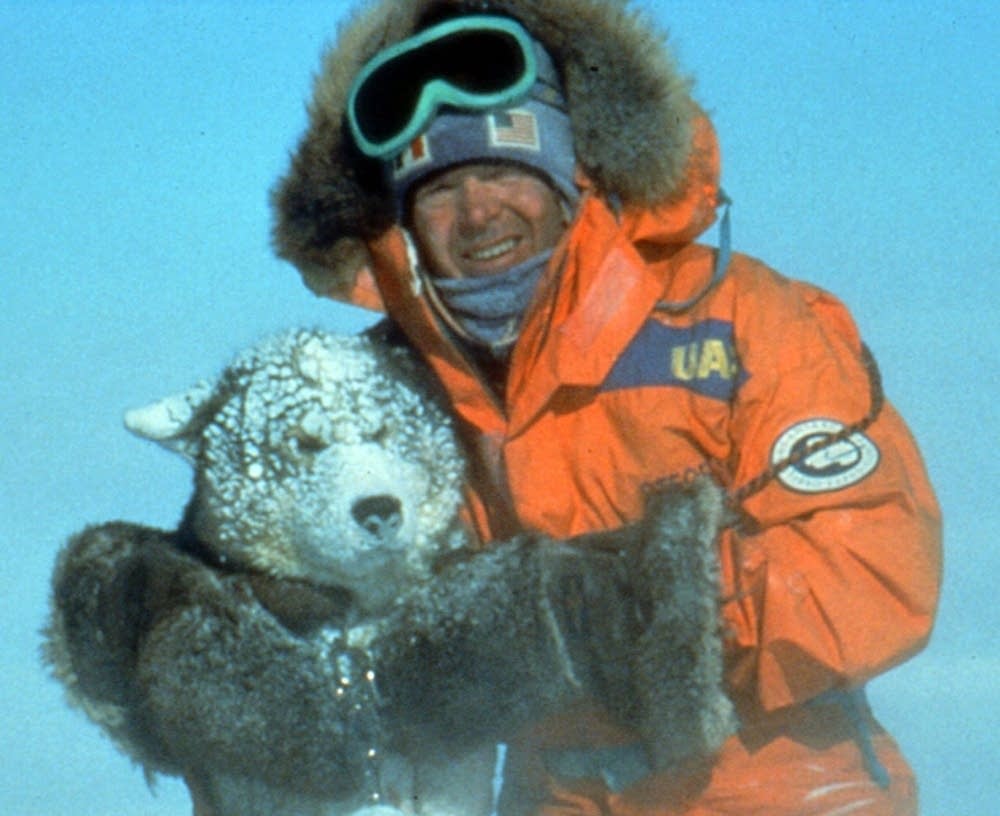 Next week, Will Steger is my guest. He led the most significant polar expeditions in history and crossed by foot, kayak and dog-sled some of the most formidable places on earth. Classical music has inspired some of his greatest work and he shares his playlist with us.