It was about 10 years ago that Gwendolyn Freed - then a writer for the Star Tribune - wrote an article that surveyed the playlists of the classical stations in our region.
Her article was critical of the selections on Classical Minnesota Public Radio which were - to her ears - oftentimes sounding too much the same, were too short and included practically no choral music.
The article was published well before my time at MPR, but it sent shock waves through the station. I have heard in bits and pieces over the years how her words stung - and what my colleagues hoped to do to make their playlists more compelling.
I have always taken a kind of organic approach to how I present music on the air. I've felt my job was to be like that cool friend we all had in college who owned a million records and would invite us over on Saturday night to just hang out and listen to a wide-ranging array of music - all while he'd explain why the music was great and putting it into some sort of context.
So it is my great pleasure - and I think for her as well - to have Gwen Freed joining me today as my guest on Music with Minnesotans and create for at least a half hour, her own playlist for Classical MPR.
Gwen is Vice President of Marketing and Communication at Gustavus Adolphus College. She's a classically trained oboist and earned degrees from both Oberlin and Julliard. She's combined her two careers writing about music for the Wall Street Journal and Chamber Music Magazine. She's raised funds for the Minnesota Orchestra and served as Executive Director of the Greater Twin Cities Youth Symphonies.
This enviable over-achiever is even now completing her Ph.D. in Organizational Leadership, Policy, and Development at the University of Minnesota.
And she is absolutely delightful. We swapped stories on how we both met our husbands -musicians who won our hearts making music. (Gwen is married to Minn Orch violist Kenneth Freed.)
What struck me most about Gwen's playlist is that these pieces reflect her earliest memories of music and how it grabbed her and never let go. She describes being overwhelmed by a full symphony orchestra playing Dvorak, and brought to tears by a solo violinist playing Bach, and listening over and over to the same record of a great oboist she hoped to emulate.
Her list is full of meaning and graciousness as well.
---
Gwen Freed's playlist:
George Frederic Handel, Trio Sonata No. 2 in D minor for two oboes - Ronald Roseman and Virginia Brewer
Johannes Brahms, Piano Quintet in F minor, Op. 34 - Guarneri String Quartet/Artur Rubinstein
J.S. Bach, Violin Partita No. 3 - Nathan Milstein
Antonin Dvorak, Symphony No. 5 "From the New World" - Chicago Symphony Orchestra/Fritz Reiner
---
Check out more from Music with Minnesotans:
Linda Z. Andrews, Ann Bancroft, Charles Baxter, Philip Brunelle, Mayor Chris Coleman, Michael Pearce Donley, Joe Dowling, Dr. Victoria Elmer, Nancy Gibson, William Gurstelle, Karen Hansen, Steve Heitzeg, Stuart Loughridge, Allan Naplan, Stephen Paulus, Consie Powell, Lois Quam, Mayor RT Rybak, Nick Schneider, General Larry Shellito, The Reverend Spenser Simrell, Ann Swenson, Dale Warland, and Matt Wehling.
---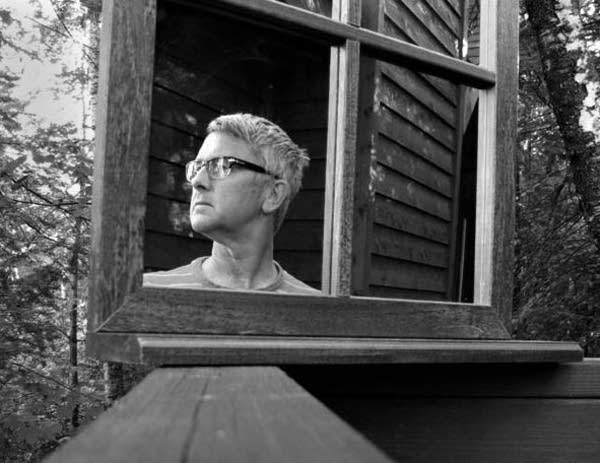 Next time Pioneer Press photographer Chris Polydoroff brings a playlist filled with sounds that - like a perfect image - can stop him in his tracks. It's great stuff by Arvo Part, Henryck Gorecki as well as the Hilliard Ensemble.