A shout out in today's Regional Spotlight to the American Composers Forum and their Subito grants for composers and new music performers.
One of the most recent recipients of the Subito was Paul Rudoi, a tenor with the ensemble Cantus.
Though Paul's focus is in voice, he pursues his hobby of composition with almost the same amount of intensity. He is currently writing an oratorio based entirely on religious poetry and quotations as well as a viola concerto for a friend back on the east coast.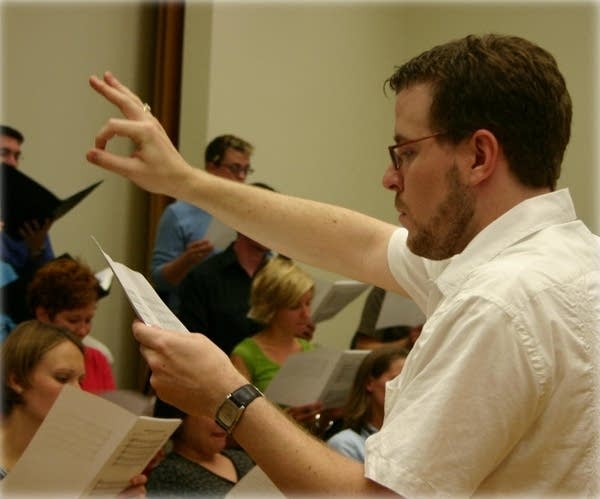 Paul used his grant to record two sacred choral works with a pick-up choir led by Matthew Culloton.
The recording of those very beautiful new works is this Thursday afternoon's Regional Spotlight.
---
Thrice is sweet music sweet
Amazing Grace
Matthew Culloton conducts