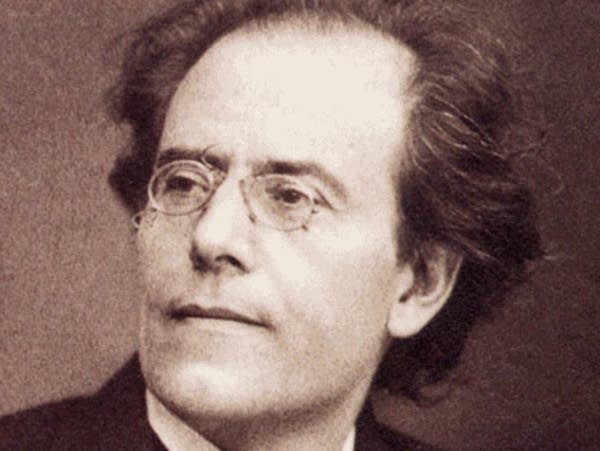 Gustav Mahler's music has the ability to enlighten us, fill us with unceasing joy and nostalgia, and crush us in existential sadness.
Mahler was born on July 7, 1860. As a representative of the late-Romantic era, his music launches into modernism. Many of his large orchestral works met with controversy when they were first performed.
His magnificent output of song cycles and symphonies - though huge in forces - is relatively small since composition was more of a side hobby to his main work as a conductor.
Mahler was recognized in his lifetime as one of the great conductors and also interpreters of opera, but his music was neglected and only gained popularity many years after his death.
It was outright banned by the Nazis.
Mahler famously said, "I am three times homeless - as a native of Bohemia in Austria; as an Austrian among Germans; and as a Jew throughout the world. I am everywhere an intruder, never welcomed."
After graduating from the Vienna Conservatory, Mahler worked his way up to the post of director of the Vienna Court Opera and late in life, briefly as director of the Metropolitan Opera and the New York Philharmonic.
---
This week, we'll celebrate Mahler's sesquicentennial with a symphony-a-day beginning Monday with The Ninth Symphony, Tuesday the Sixth, Wednesday -- his actual birthday -- both Fourth and Fifth, Thursday, the Second and Friday, the Eighth, the "Symphony of a Thousand".
Also two spectacular live concert recordings on Performance Today - The Cleveland Orchestra's triumphant performance of Mahler in the very hall where Mahler worked, Vienna's Musikverein.
Speaking of triumphant, also this week is Gustavo Dudamel's debut performance as Music Director of the Los Angleles Philharmonic from last October at Disney Hall with Mahler's Symphony No. 1.
Also on Performance Today, we'll hear the archivist of the New York Philharmonic talking about Mahler's years at the helm of the Philharmonic as well as Mahler's daughter speaking in 1964 about her father.