By far the largest group persecuted during the the Holocaust was Jewish.
But countless others perished at the hands of the Nazis -- gypsies, communists, the mentally and physically handicapped -- as well as those deemed degenerate -- some of the most creative voices of Europe from the Gay/Lesbian/Bi-sexual/Trans-gendered community.
My hope is to transform statistics into people in the minds of the Cantata's listeners. It is the voice of humanity, crying out to be heard.

Donald McCullough on his "Holocaust Cantata"
This weekend, One Voice Mixed Chorus -- along with special guests including Minnesota Orchestra Associate Principal Cellist Janet Horvath - explore the music and stories in hopes of reclaiming the past. "Unsilenced. GLBT and Jewish Voices of the Holocaust."
As a jumping-off point, Jane Ramseyer Miller - Artistic Director of One Voice - looked to those included in the so-called "Entartete Musik" exhibitions.
This was a label given by the Nazis to certain forms of music considered harmful or decadent. Composers of "lesser races" as well as jazz, modernist and suspected gay musicians and others simply not sympathetic to the Nazis were publically ridiculed and discredited in a concert setting - while at the same time they were stripped of their livelihoods.
This of course only the first step toward later arrests and the concentration camps.
One such composer was Kurt Weill. Hugely successful in the 1920s, by the '30s performances of his operas were disrupted and he saw no choice but to escape, finally making his way to the United Stated.
One Voice Chorus visited the MPR studios to give us a sample of a work Weill wrote after the war while living in New York. 'Kiddush,' a Prayer of Sanctification was dedicated to his father who survived the Second World War and became a citizen of the new state of Israel.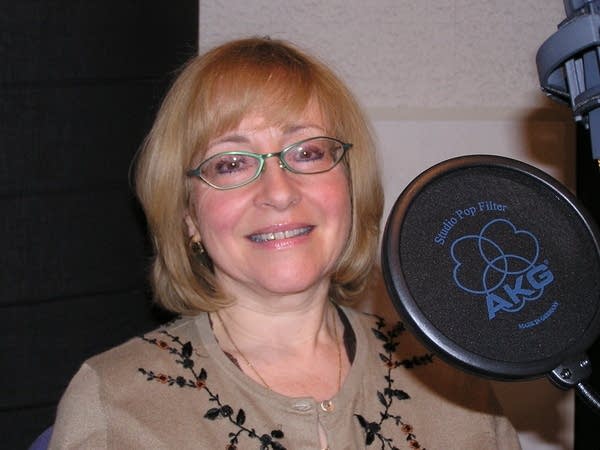 A complete surprise to me is the jazz- and African-American-influenced music of George Gershwin from Porgy and Bess that became a rallying cry for the underground resistance movement in Denmark.
One Voice also performs Donald McCullough's brilliant pastiche of texts written in the camps -- "Holocaust Cantata." For this concert, One Voice commissioned McCullough to add another movement to the work that includes voice of the Gay community.
The work is a setting for chorus, piano and cello. Janet Horvath is a child of concentration camp survivors. She followed in her father's footsteps -- a man who says music saved his life -- by also dedicating her life to the cello and teaching tolerance.