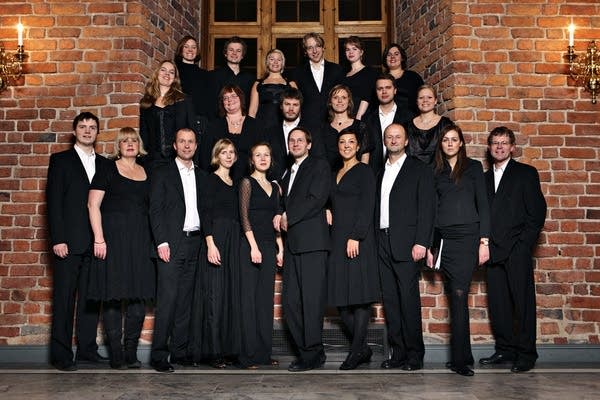 In celebration of their 25th anniversary, the singers of the Oslo Chamber Choir stopped in Minnesota to perform four concerts in four days. One of those stops included Boe Memorial Chapel on the St. Olaf College campus in Northfield.
If you missed their visit, don't worry! You can listen to Regional Spotlight this afternoon for two selections from their breathtaking St. Olaf performance.
"Han Ole" features the ancient Norwegian singing style known as "kveding." Kveders are solo folk singers who sing without vibrato. They often bend their tone in a way awkward to most classically trained musicians.
"Nar mitt oye" follows a more traditional vein of Norwegian folk singing. As the intensity of the song builds, you can hear how Norwegian shepherds used their voices to call for their flocks.
Hear the Oslo Chamber Choir this afternoon on Regional Spotlight on Classical Minnesota Public Radio, or listen at your leisure by choosing the audio to the right.