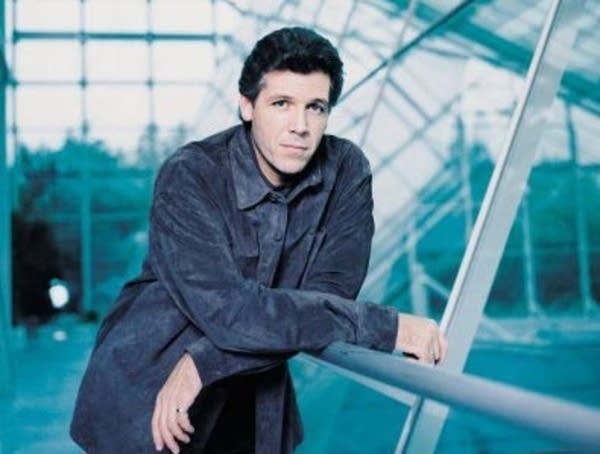 The great American baritone Thomas Hampson regularly sings in the world's top concert halls and opera houses--most recently at London's Covent Garden, where he performed with Renee Fleming in an acclaimed new production of La Traviata.
"When we sing our own songs, when we see through the eyes of our poets and hear with the ears of our composers the diary of our land, those who hear us will experience the best of what freedom of thought and purpose can achieve."

Thomas Hampson
Just a few days after the end of that run, Mr. Hampson boarded a plane for Minnesota, re-connected with longtime friend and collaborator pianist Craig Rutenberg, and made his way to the Mississippi river town of Winona, Minnesota. There, Thursday night, he kicked off a yearlong series of recitals around the country celebrating American song, an art form where he feels most passionately at home. The concert was a part of Winona's Minnesota Beethoven Festival.
"You're the first people in the first state of many to hear this new program," a grinning Hampson told the capacity house of 900 or so music lovers after opening the concert with another first, Francis Hopkinson's My Days have been So Wondrous Free --- the work George Washington and other sources took to be the United States' earliest composed song. From that starting point, Hampson continued into a program that was often as much a celebration of American poets and poetry as it was the vocal music inspired by them.
His program deftly knit together three Walt Whitman and four Tennessee Williams settings alongside songs originating as poems by E.A. Robinson and Langston Hughes, among others. The emotional force of the recital's four sets grew in part out of Hampson's decision to arrange his performances coloristically and thematically rather than chronologically." That freedom, itself a reflection of the offerings' American spirit, allowed Hampson to expand more fully upon several of our national preoccupations: seafaring, the valor and horror of war, Abraham Lincoln, and a young country's diverse grasp of the divine.
Thursday night's ovations called Hampson and Rutenberg back to the stage twice more for a pair of songs that tapped into another rich vein of America's heritage--river life. Haunting performances of Shenandoah and the Boatmen's Dance seemed especially apt farewells to fans returning home just a stone's throw away from the Mississippi.