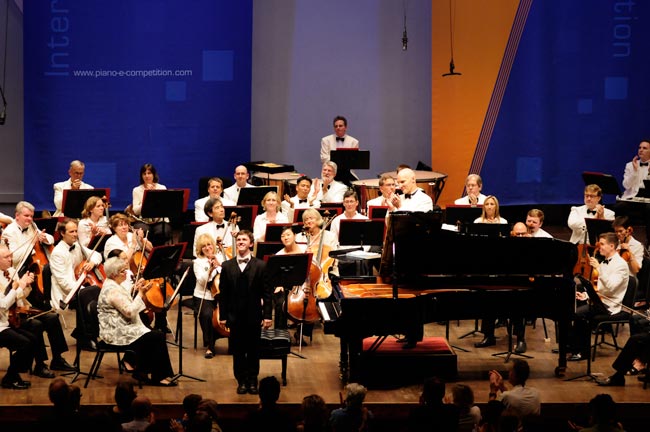 At the turn of this century, a new concept in piano competitions was born. It seemed logical: If the world had become more of a virtual reality with e-mail, e-commerce and e-banking, why not bring the 'e' of cutting-edge digital technology and the Internet to music?
The Minnesota International Piano-e-Competition gives budding piano stars from the far reaches of the globe an opportunity to be heard by judges who are also from the far reaches of the globe.
They do this with a reproducing piano, a kind of modern-day player piano called a Disklavier. This piano records what a player does -- down to the most minute shift of pressure and clarity of a virtuosic flourish, to the depth and variety of dynamic range and musical expression -- and then sends that unique performance to another piano halfway around the world.
Every pianist is heard, and seen via video, by the same group of judges, virtually performing on the same piano and in the same hall.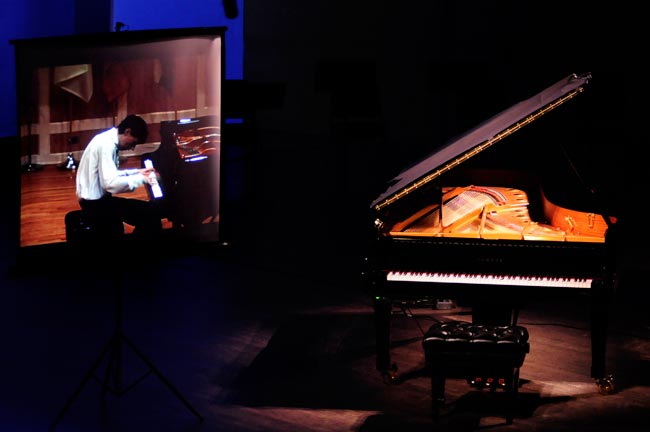 The process magically democratizes the competition process, by keeping out the insignificant details -- like the quality of a particular hall or piano -- and keeping in what counts: Which pianists play the best.
The 24 deemed the very best from the Disklavier portion of the competition will convene in St. Paul beginning today for the live portion of the recital.
Five Americans, four Russians, three Chinese, two Koreans, and one each from Belarus, France, Germany, Italy, Japan, Poland, Taiwan and Ukraine are limbering up their fingers for this first week of the competition, a series of recitals held in Sundin Hall at Hamline University.
The second round knocks that number to nine for a performance of a Schubert sonata. Then six finalists perform chamber music with the Rosalyra Quartet early next week, followed by a concerto performance with the Minnesota Orchestra.
The judges are as international as the contestants: David Dubal, Akiko Ebi, Gabriel Kwok, Nikolai Petrov, Jerome Rose, Jeremy Siepmann and Arie Vardi.
David Dubal is a pianist, teacher, writer, and broadcaster, and will give a special presentation Wednesday, July 8 at the MacPhail Center for Music. "Piano 300" is a seminar with music and discussion that begins its journey in 1709, the year one of the "chief blessings of the human race" -- the piano -- was born.
Independent producer and former Classical Minnesota Public Radio host Melissa Ousley hosts the competition, and will be on the air for the final solo piano recital from Orchestra Hall, Friday July 10 beginning at 7 p.m.
She'll also be on Classical Minnesota Public Radio each weekday of the competition at 8:15 a.m. and 5:15 p.m. for an update of the day's events, including selections of some of the best performances of the day.