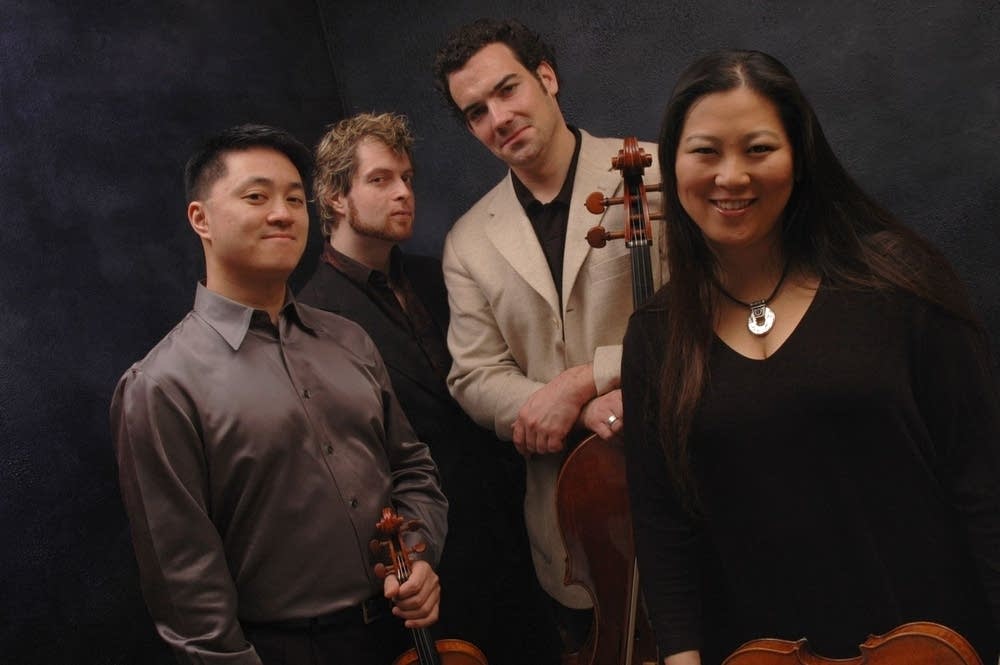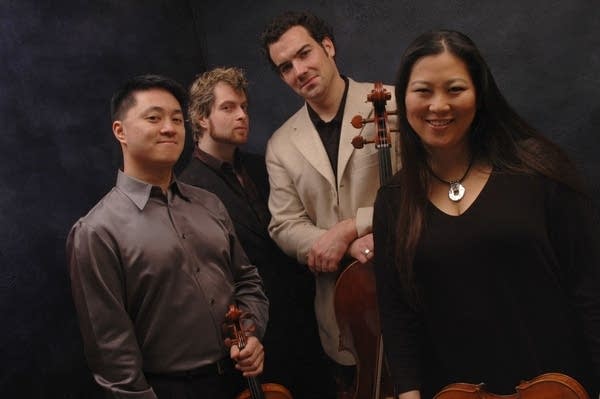 The White Pine Festival, coming up next Wednesday in several communities along the St. Croix River Valley, celebrates the convergence of music, painting and poetry.
The Miro Quartet, a group that takes its name from one of the outstanding artists of the 20th century, Spanish painter Joan Miro, returns to the festival this season to make music in new ways, and present a new work in collaboration with poet Matthea Harvey.
In its third season, the White Pine Festival distinguishes itself by taking on more than one artistic discipline in its series of performances and classes.
Music brings poetry alive, theater and slam poetry inform musical performances, and paintings of rural landscapes give an added poetic beauty to the already stunning backdrop of the St. Croix Valley.
The festival runs from June 17-21, and performances are scheduled in various venues in communities on the Minnesota and Wisconsin sides of the St. Croix River.
This year, the Miro Quartet returns to the festival for its own brand of musicmaking, and a collaborative performance with New York poet Matthea Harvey.
Harvey's work has a distinctively musical component. One critic calls her as much a "conductor as she is a poet. Much of her work reads as if she's created a dazzling system and is then pushing language through the structure she's created."
This type of creative process resonates with a group like Miro, who give a fresh energy to their live performances. Their concert repertoire includes Haydn, Beethoven and Phillip Glass as well as interwoven poetry.
Performance Today's Fred Child hosts this concert, which will be taped for broadcast on Minnesota Public Radio.
---
Choose the audio links to listen to the Miro Quartet recorded in Minnesota Public Radio's Maud Moon Weyerhauser Studio. Also, hear a live performance of an early Beethoven string quartet from a concert in St. Cloud, as well as conversation from this dynamic group.