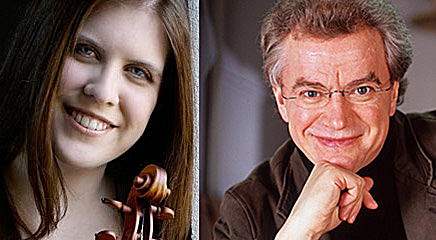 Erin Keefe and Osmo Vänskä (photos by Lisa Marie Mazzucco and Eric Moore)
Heartwarming news for the holidays from two members of the Minnesota Orchestra: According to their personal Facebook accounts, Music Director Osmo Vänskä and Concertmaster Erin Keefe are engaged to be married.
We look forward to hearing more beautiful music from the Minnesota Orchestra in the coming year. Our next Minnesota Orchestra broadcast is Friday, Jan. 16, at 8 p.m., when Vänskä conducts a Future Classics concert.